Video Games: Trailers For Batman: Arkham Asylum 2 And Star Wars: The Force Unleashed 2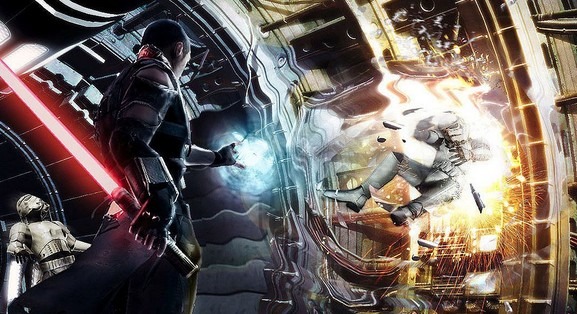 We don't normally cover much game-related stuff here (unless it's regarding yet another dreaded game-to-film adaptation), but we came across the following trailers for some hotly anticipated, semi-movie-related, game sequels, and figured there would be no complaints. Especially since these are some fantastic trailers for Batman: Arkham Asylum 2 and Star Wars: The Force Unleashed 2.
We knew the latter was coming, considering the wild success of the first Force Unleashed game. The Arkham Asylum news was a bit more surprising — given that we're only a few months away from the first game's release.Unfortunately, neither trailers show new in-game footage, but there's more than enough to whet your geek appetites. First up is Arkham Asylum 2, in which we see the camera pan out of the asylum proper, and madness spread throughout Gotham. And of course, there's a familiar face at the end.
Batman: Arkham Asylum 2 – Exclusive Debut TrailerThe Force Unleashed 2 trailer is a bit more involved, and features the former Vader Apprentice from the first game heading into an arena, where he's confronted by a rather large monster. This time around though, the Apprentice has two blue light sabers keeping him company. I'm not sure if that's hinting at a change of alignment, but it seems like a significant upgrade for the character.
It's funny that we get both of these trailers at the same time, because both of these games were somewhat improbable successes. Arkham Asylum was the first Batman game to actually make it feel like you were embodying the caped crusader. Its focus on stealth was refreshing, and the fact that they rounded up the animated series' voice actors made it all the sweeter. The Force Unleashed is undoubtedly one of the better things we've gotten from the franchise this decade — it's honestly sort of shocking that the Apprentice character worked as well as he did.