/Film UK - The Alan Partridge Movie, The Director Of American History X Returns, The Day Of The Triffids And More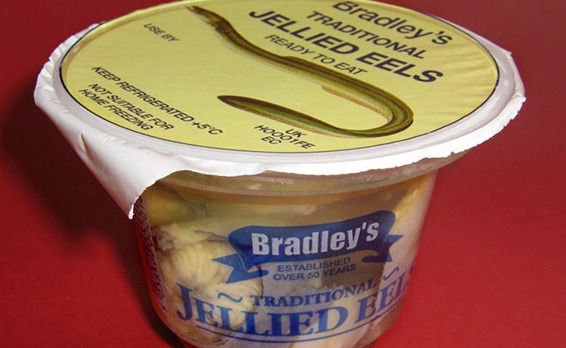 Coming to you weekly from my vantage point in good old Blighty, it's Slashfilm UK. Anglos and Anglophiles rejoice as every Friday I'll be bringing you a round up of news, links and coverage specific to the motion picture comings and goings here in the UK. Sometimes we'll be talking about films that have already played in the US, other times it will be films that won't make it to the US for a good while yet, and from time to time you'll read about films that will never make it to the US at all.
Finally, here comes the long promised
Alan Partridge
movie.
Steve Coogan
has told
Empire
that shooting will most likely take place late next year and that for some reason – most likely financial – the film is to be "done" in America. The script is still to be written, and the funding hasn't been 100% locked down as yet, so this might vanish like a puff of smoke once again, but Coogan seems confident.
According to The Guardian, The UK Film Council stats for top-performing 3D films at the British box office are as absolutely linear as follows:
My Bloody Valentine (released in January) – grossed £6m from 118 3D cinemas
Bolt (released in February) – grossed £7m from 124 3D sitesMonsters vs Aliens (released in April) – grossed £9m from 169 3D sitesIce Age III (released in July) – grossed £18m from 240 3D sitesUp (released in October) – grossed £21m from 266 3D sitesBleeding Cool had this snap from Underground Heroes, an art project on the London underground that sees local youths dressing up as superheroes. For some reason. They also provided a link to a tie-in comic strip.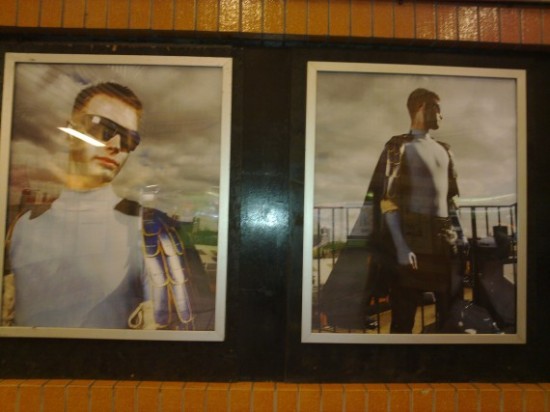 The Times report that The UK Film Council are facing a 15% budget cut due to the money being reallocated to the 2012 Olympics. They interview Dame Judi Dench about such spending reductions, and she's obviously not happy.
Also at The Times, a list of the Top 10 film stars to make West End stage appearances. The list features Madonna, which shows they're obviously bending the definition of a Top 10 film star a little.
Screen Daily report that production has wrapped on Marc Munden's AWOL. Starring Thomas Sangster of Nowhere Boy, the film is apparently a drama about three brothers searching for their estranged father. The screenplay was by Lin Coghlan, who is both a playwright and sometime writer for Birtish TV soap operas.
On day of release in the UK, Harry Potter and The Half Blood Prince shifted a total 840,000 copies, 53,000 of which were Blu-rays. That's some kind of record, apparently. On the same day, The Hangover shifted 153,000 copies in total, being the year's best debut for a comedy film on disc over here.
One day before the Avatar global premiere in London was the red carpet event for St. Trinian's 2 – to which I was not, for some reason, invited. Tsk. It was a considerably less glam and glitzy event than Cameron's shindig, though Sarah Harding and Tamsin Egerton, who play schoolgirls in the film, clogged up a good few column inches with pictures like this one from The Daily Mail. I'm always amused by this kind of silly paparazzi posing – it's something we get a whole different level of in the UK, particularly as our premiere events tend to crawl with z-list celebrities not in any way associated with the film.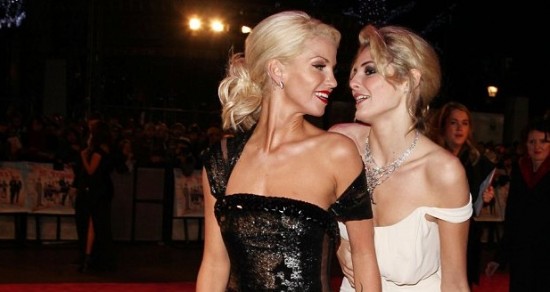 Aardman's Dave Sproxton has become chairman of the Encounters short film festival, the only shorts fest I know that has the kind of high profile and high-calibre program as a feature film fest.
Mark Cousins, once of BBC 2's unintentionally hilarious film director interview series Scene By Scene, is presenting his new film The First Movie at the ICA on Monday, complete with a Q&A. The film is an essay on Cousins' trip to Iraq and also a document of what happens when he gives movie cameras to Iraqi children.
This week sees the releases of Aqua Teen Hunger Force volume 2 and Harvey Birdman volume 2 on UK DVD. They're even less well known here than in the US and have only a hardcore, bonafide cult following. Having loved volume 1, I'll be watching Harvey Birdman for you this weekend, and will file my findings next week...
Den of Geek got to unveil some pictures from the new BBC version of The Day of the Triffids, set to go out on TV over Xmas. Incidentally, next Friday will bring you my guide to the best Xmas viewing on British tele...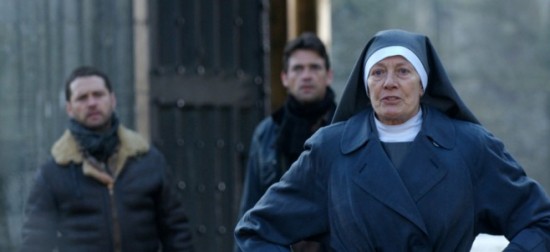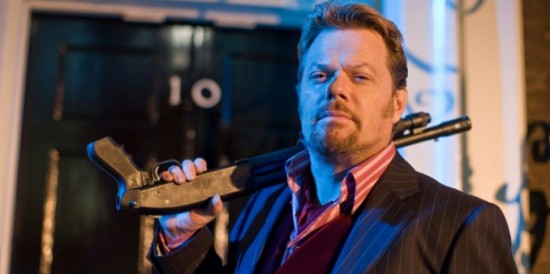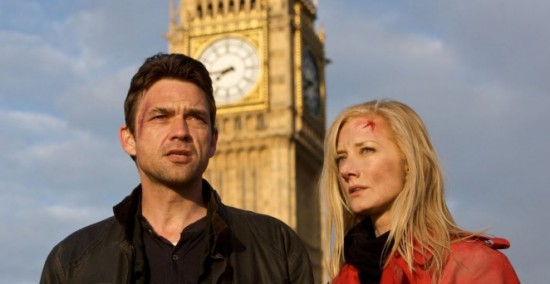 Cine-Asia have signed a deal to release a series of the Weinstein's Dragon Dynasty DVDs in the UK. First up will be Jet Li in Fist of Legend, while my pick of the announced slate would be Wilson Yip's Kill Zone, aka Sha Po Lang aka SPL, and Yuen Woo Ping's Tai Chi Master with the inimitable Michelle Yeoh. Sign me up!
Here's a video of American History X's Tony Kaye taking a car ride around London. He explains two of his in-development projects, Zero Point and Steps. According to Kaye, both will go before cameras next year but you should note, first of all, that this man has more abandoned and stalled projects than just about anybody else, and secondly, that this clip has an apparent ulterior motive. "Being a filmmaker is not my main goal in life" says Kaye, before explaining that he wants to redefine genre and form. Well, here he's playing with the fabric of advertising, it would seem because that's what we really have here – a plug for the Nissan Cube. Who knows if Steps and Zero Point even exist at all outside of this viral video? I know I have my doubts.
Baz Bamigboye at The Daily Mail claims that HM The Queen will be receiving a copy of An Education on DVD for Xmas. But it's not out in the UK until the 8th of March – why the special treatment? Some old women get all the luck.
The British Comedy Awards will take place this Saturday, and Bruno, In The Loop and The Hangover will be competing for best Comedy Film. Bruno is my choice, but I think Loop will take it. See the show on ITV, 9.30pm.
Last weekend's ceremony was the British Independent Film Awards, which saw Moon win Best British Independent Film, and deservedly so. Best Foreign Film went to Let the Right One In, best screenplay to In The Loop and best director to Andrea Arnold.
Empire have premiered the UK quad poster for Martin Campbell's Edge of Darkness do-over with Mel Gibson. Here's a small version.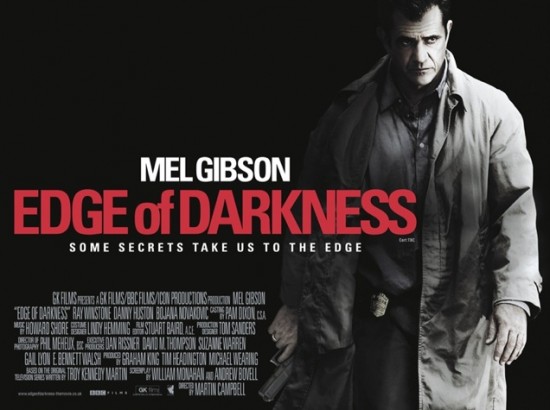 Bloody Disgusting have learnt that Revolver will release The Black Death, Chris Smith's follow up to Triangle, on February 26th. That's the same weekend as Frightfest Glasgow, which does them out of the premiere, it would seem.
Similarly, Shock Till You Drop have reported that George Romero's tremendous Survival of the Dead will get a UK DVD release on march 15th. There's no indication of any kind of US release so far.
Has the BBC's HD quality gotten noticeably worse lately? The Independent report on the consumers who think so.
Here's a couple of competitions for the filmmakers out there. Firstly, the Your Big Break contest will have you submit a three-minute screenplay and 60-second pitch video for a short film that should "capture the spirit of New Zealand". The winners will be flown to the country to actually shoot their films, and then the winning film will be selected by Peter Jackson. Secondly, here's the set-up for a "make your own" Paranormal Activity short film competition, to be judged by Oren Peli.
The winning NZ film will be aired on US TV, the winning Paranormal Activity short (plus some runners up!) will be on the film's UK DVD and BD. Good luck!
Today's the day that Where the Wild Things Are, The Limits of Control and Carriers make it, finally, into UK cinemas. There's a triple bill for you.
Incidentally, I was very pleased to see /Film be listed as one of the 100 Essential Websites by The Guardian this week. Here's what they said:
Said to be the favourite film blog of directors Jason Reitman and Darren Aronofsky, /Film features news, reviews, interviews and a special UK update each Friday.
Special UK update each Friday? Why, that's just what you're reading right now.
Congratulations to Peter and the rest of the team on this well deserved honour.