Bryce Dallas Howard Joins Matt Damon In Clint Eastwood's Supernatural Thriller, Hereafter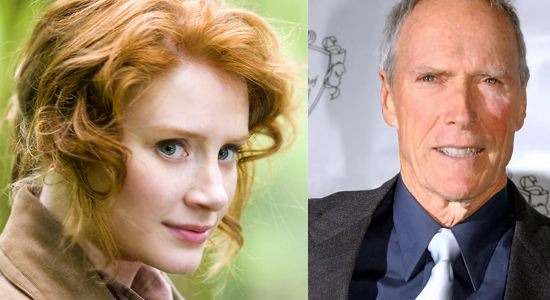 Bryce Dallas Howard is no stranger to supernatural thrillers, having starred in M. Night Shyamalan's The Village and Lady in the Water. This time around it looks like she's joining Matt Damon and High Tension star Cecile de France in Clint Eastwood's next project, Hereafter. Written by Peter Morgan (The Last King of Scotland, The Queen), the film "tells the story of three people — a blue-collar American, a French journalist and a London school boy — who are touched by death in different ways."
Steven Spielberg, Frank Marshall, and Peter Morgan are among the executive producers. The film will apparently take place across Hawaii, San Francisco, London, and Paris. Thierry Neuvic (Tell No One) and Mylène Jampanoï will join the cast for the French portions.
This looks like a decent change of pace for Eastwood, assuming it actually deals with the supernatural. Further plot details (see below) have made that aspect of the film a bit unclear. It's also slightly ironic that he chose Howard for the film, given the Sixth Sense vibe many people are reporting from the film's concept.
If you're interested in the further (slightly spoilery) plot details, check out the below from our previous coverage:
De France will be Marie, a French journalist who is nearly killed in the 2004 tsunami. At the same time, 12-year old Marcus loses his twin brother in London. Those parallel instances of near-death lead each character to Damon's psychic, a factory worker named George, who can talk to, and perhaps see the dead. He's not much interested in using his abilities, and the script becomes a story about those three primary characters interacting and trying to figure out what happens after death.
Given that description, this could very well be the Babel of supernatural thrillers. (I hope it ends up being a better film than Babel though.)
[Source: Variety]