New Posters: Iron Man 2; More For Clash Of The Titans; Three For The Book Of Eli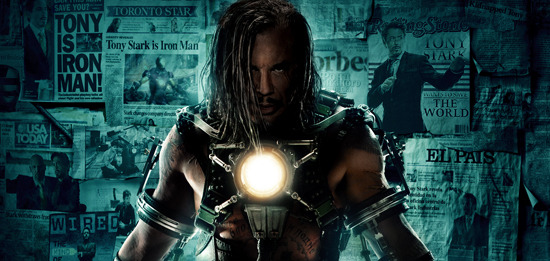 Couple new posters have shown up today — first up is what you see teased above. The second poster for Iron Man 2 features Mickey Rourke as Whiplash, seen against a backdrop of his workshop wall, obsessively covered in clippings of Tony Stark and Iron Man news coverage. This is still Whiplash in the first stage of his costume — expect to see this design change during the course of the film.
Apple has the Iron Man 2 poster on what looks like a placeholder page for a trailer. (Which we'll see attached to Sherlock Holmes, so only a little bit longer to wait on that.) After the break, new Clash of the Titans and The Book of Eli images.
Click the image to see the poster full-size.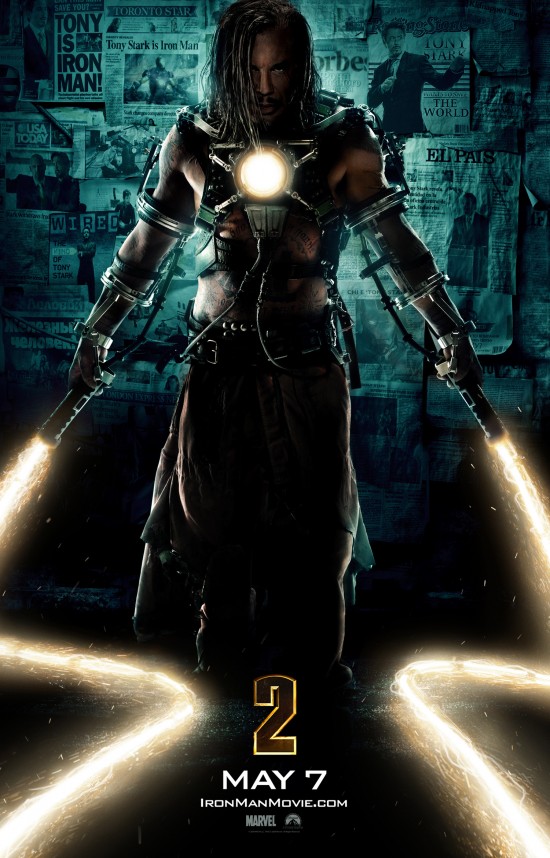 Yesterday there was one poster for Clash of the Titans, featuring Sam Worthington as Perseus and the severed head of Medusa. In case anyone was wondering if the climax of this film would be similar to that of the original, that poster pretty much settles it. Now we've got a better look at that, plus another poster, showing off Pegasus to some extent. There's also a banner that uses images we've seen before.
Yahoo has all three as exclusives — click through there to see them full-size.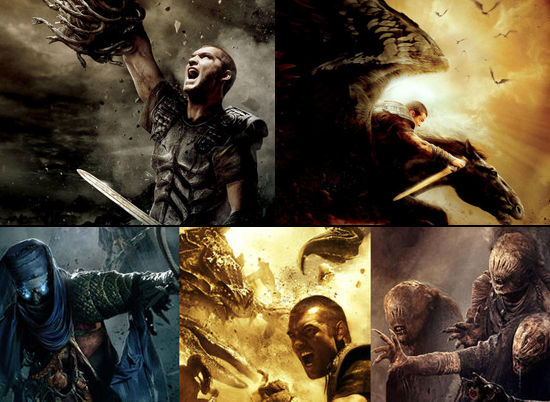 Finally, IGN has three new character posters for The Book of Eli. I've reproduced them in small size below click through to IGN to see each one full-size.