The Vicious Kind Movie Trailer And Clip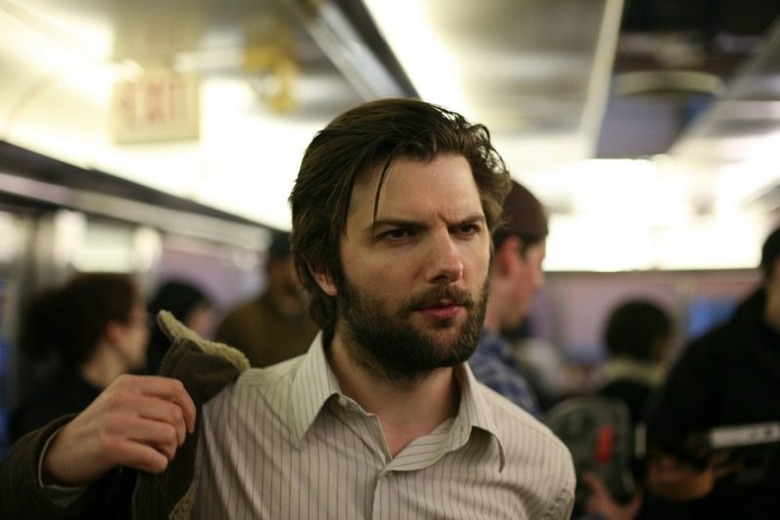 Here's a little indie starring Adam Scott, J.K. Simmons, and I guess I should continue, Brittany Snow, that a growing number of people are on the lookout for. Entitled The Vicious Kind and executive produced by sometime-gangster Neil LaBute, the film sees the irreverent, dry-witted Scott in a more serious role compared to those in Step Brothers and the addictive Starz series Party Down. (That said, fans of Party Down witnessed a glowing coal rock of dramatic potential during the actor's debut season.)
The movie recently nabbed two Independent Spirit Awards, one for Best Screenplay, and one for Scott's performance, placing him—with some surprise—alongside other notable noms/Oscar locks Jeff Bridges and Colin Firth. Find out what Vicious is about and watch Simmons commit attempted murder in the encouraging, amusing, if hipster-hirsute trailer below.
Official Synopsis: "A redemption tale focused on Caleb Sinclaire (Scott), a bitter construction worker whose life is turned upside down one Thanksgiving weekend. Estranged from his family, Caleb lives an isolated, but contented, life. Following a difficult breakup, he becomes scornful toward women and wears his disdain as a badge of honor. Caleb's resolve is tested, however, when he meets his younger brother Peter's new girlfriend, Emma (Snow)."
Cue a Five Easy Pieces-like love triangle, which would put me on pause sans the positive notices thus far. Actually, now that I think of it, might Nicholson's construction worker scenes in that classic film and its dysfunctional family romance be a direct influence?
Said to be a former protege of LaBute, writer/director Lee Toland Krieger has two less high profile indies and a music video to his credit. Scott has said that, unlike LaBute's famously blistering In The Company of Men, Krieger desired to find charm in his character's unlikable behavior. The trailer would confirm this. I'm more curious about the performances from the remaining pieces to the triangle, Snow (Gossip Girl stuff) and—wait—Alex Frost. Aw.
The film officially opens on December 11 in West Hollywood, with a limited roll-out to be announced. Here's another clip about an Elvira boner fantasy. Harsh! If you're wondering, the song used is "Song of D" by the band Mock Orange.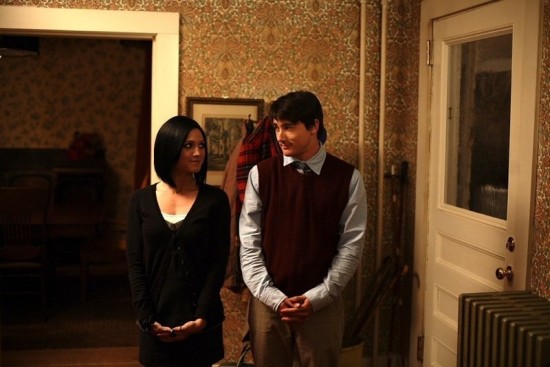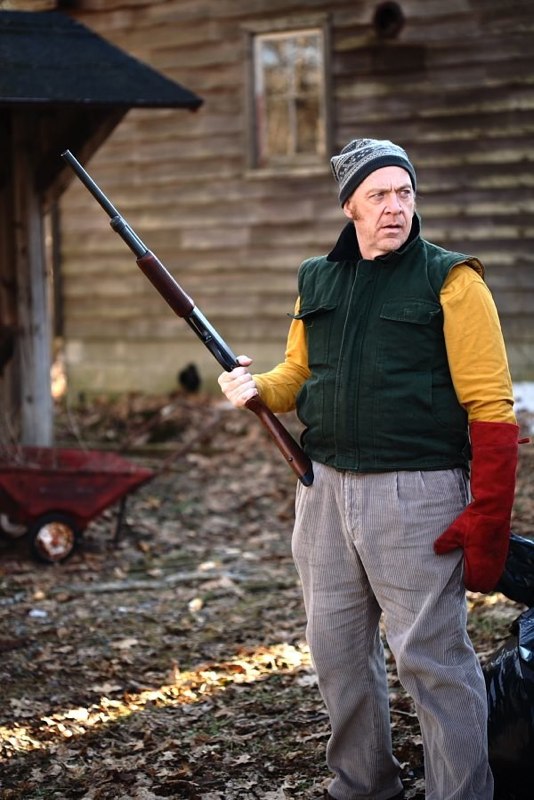 On a semi-random note, if you're a new fan of Party Down, my /Film interviews with Scott's co-stars, Martin Starr and Ryan Hansen, may be of interest. Click here and here.