/Film Named Essential Website By The Guardian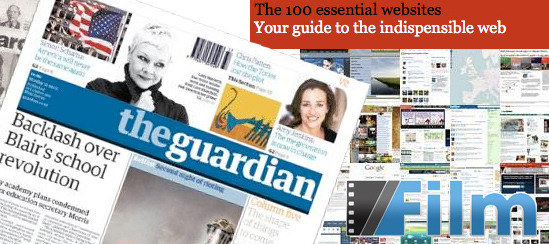 /Film has been named one of the "100 Essential Websites" of 2009 by The Guardian, one of the UK's top daily newspapers. /Film is one of only four movie related websites to make the list, alongside IMDb, Rotten Tomatoes, and the AOL-run movie blog Cinematical. The Guardian lists /Film as a website "to see before heading for the latest blockbuster at your local multiplex." The publication also made note of Brendon Connelly's weekly UK news update /Film UK. Here is what they said:
/Film: Said to be the favourite film blog of directors Jason Reitman and Darren Aronofsky, /Film features news, reviews, interviews and a special UK update each Friday.
How cool is that? Again, I want to thank the entire /Film team: David Chen, Russ Fischer, Hunter Stephenson, Devindra Hardawar, Brendon Connelly, Adam Quigley, Christopher Stipp, and of course, you the /Film readers. Without your support, we would not see such great honors.