The Twilight Saga: Eclipse To Be Released In IMAX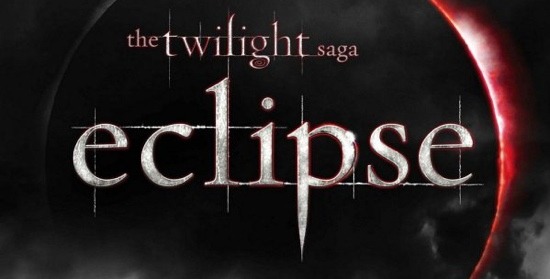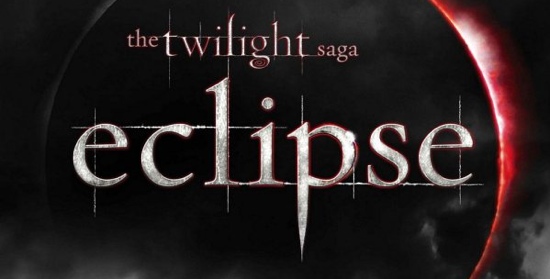 Summit Entertainment has announced that The Twilight Saga: Eclipse will be released to IMAX theatres next June. For the few /Film readers interested, you can read the press release after the jump.
SUMMIT ENTERTAINMENT TO DISTRIBUTE THE TWILIGHT SAGA: ECLIPSE TO IMAX® THEATRES BEGINNING JUNE 30, 2010
Los Angeles, CA – December 9, 2009 – IMAX Corporation (NASDAQ: IMAX; TSX: IMX) and Summit Entertainment announced today that The Twilight Saga: Eclipse, the third film in the studio's Twilight franchise, will be released to IMAX® theatres simultaneously with the film's launch on June 30, 2010. Directed by David Slade (30 DAYS OF NIGHT, HARD CANDY) and starring Kristen Stewart, Robert Pattinson and Taylor Lautner, The Twilight Saga: Eclipse will be digitally re-mastered into the unparalleled image and sound quality of The IMAX Experience® with proprietary IMAX DMR® (Digital Re-mastering) technology. The crystal-clear images coupled with IMAX's customized theatre geometry and powerful digital audio create a unique environment that will make audiences feel as if they are in the movie. The film franchise is based on the book series by Stephenie Meyer.
"Twilight moviegoers will have a whole new way to experience this next installment of the series, with the enhanced image and sound quality of The IMAX Experience putting them IN the movie," said Richie Fay, Summit Entertainment's President of Domestic Theatrical Distribution. "The IMAX release puts us on the event film calendar for 2010, and we're very excited to work with IMAX to bring a new kind of film to the IMAX theatre network."
"Our 2010 film slate continues to fill out with strong titles, and a film from this incredible franchise is a very welcome addition," said IMAX CEO Richard L. Gelfond. "This title fills a valuable spot in our 2010 summer release window, and will no doubt thrill IMAX audiences."
"We're very excited to work with our new partners at Summit Entertainment to transport the very loyal and enthusiastic Twilight fans into the world of the Volturi via The IMAX Experience," added Greg Foster, Chairman and President of IMAX Filmed Entertainment. "With our growing theatre network, we're poised to take advantage of the rapidly growing fan-base devoted to this dynamic, cutting edge series."
In The Twilight Saga: Eclipse, Bella once again finds herself surrounded by danger as Seattle is ravaged by a string of mysterious killings and a malicious vampire continues her quest for revenge. In the midst of it all, she is forced to choose between her love for Edward and her friendship with Jacob — knowing that her decision has the potential to ignite the ageless struggle between vampire and werewolf. With her graduation quickly approaching, Bella is confronted with the most important decision of her life.
About the TWILIGHT film series
The TWILIGHT film series stars Kristen Stewart and Robert Pattinson and tells the story of 17-year-old Bella Swan who moves to the small town of Forks, Washington to live with her father, and becomes drawn to Edward Cullen, a pale, mysterious classmate who seems determined to push her away. But neither can deny the attraction that pulls them together...even when Edward confides that he and his family are vampires. The action-packed, modern day vampire love story TWILIGHT, the first film in the series, was released in theatres on November 21, 2008 to a blockbuster reception. The second installment of the film franchise, THE TWILIGHT SAGA: NEW MOON starring Kristen Stewart, Robert Pattinson and Taylor Lautner, was released November 20, 2009 to a record breaking opening. The third film in the franchise, THE TWILIGHT SAGA: ECLIPSE is due in theaters on June 30, 2010.
About Summit Entertainment, LLC
Summit Entertainment, LLC is a worldwide theatrical motion picture development, financing, production and distribution studio. The studio handles all aspects of marketing and distribution for both its own internally developed motion pictures as well as acquired pictures. Summit Entertainment, LLC also represents international sales for both its own slate and third party product. Summit Entertainment, LLC plans to release 10 to 12 films annually.
About IMAX Corporation
IMAX Corporation is one of the world's leading entertainment technology companies, specializing in immersive motion picture technologies. The worldwide IMAX network is among the most important and successful theatrical distribution platforms for major event Hollywood films around the globe, with IMAX theatres delivering the world's best cinematic presentations using proprietary IMAX, IMAX® 3D, and IMAX DMR technology. IMAX DMR is the Company's groundbreaking digital re-mastering technology that allows it to digitally transform virtually any conventional motion picture into the unparalleled image and sound quality of The IMAX Experience. The IMAX brand is recognized throughout the world for extraordinary and immersive entertainment experiences for consumers. As of September 30, 2009, there were 403 IMAX theatres (280 commercial, 123 institutional) operating in 44 countries.
IMAX®, IMAX® 3D, IMAX DMR®, Experience It In IMAX®, An IMAX 3D Experience® and The IMAX Experience® are trademarks of IMAX Corporation. More information about the Company can be found at www.imax.com. You may also connect with IMAX on Facebook (www.facebook.com/imax), Twitter (www.twitter.com/imax) and YouTube (www.youtube.com/imaxmovies).