James Cameron Developing Futuristic Sci-Fi Action Film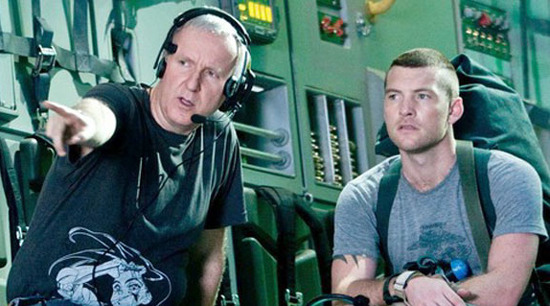 Production Weekly is reporting that "James Cameron is developing a Shane Salerno-scripted sci-fi action script for Fox, described as an 'event' film set in the future." No other details are available, but most people think the project might be Doomsday Protocol, a film which was announced last year.
James Cameron wasn't mentioned in the initial The Hollywood Reporter announcement, which included the following plot details:
"Plot details are being kept under wraps, but it is known to be an epic science fiction adventure in the vein of The Seven Samurai involving a group of aliens and humans with various abilities who are brought together to save Earth."
In June 2009, it was mentioned in Variety that Salerno was developing a project for Cameron, but no one connected the dots. Shane Salerno, whose credits include AVPR: Aliens vs Predator – Requiem, Ghost Rider, Shaft and Armageddon, crafted the screenplay on spec, and sold the script to Fox for a reported seven-figures in September 2008.
Whatever the project might be, it is also unclear if Cameron is developing the project as a potential directing gig, or if he plans to only produce. Either way, I'm sure we can expect that it will be filmed and distributed in 3D.