Photos And Video From Toy Story 3 Scoring Session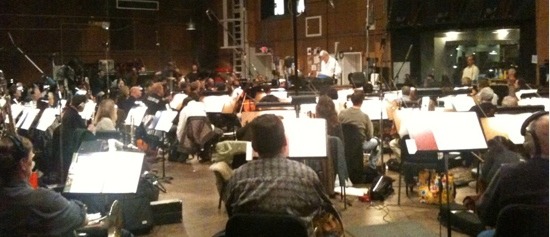 Director Lee Unkrich, one of my favorite filmmakers to follow on Twitter, has been pretty mum on the production of Toy Story 3, at least when it comes to what is going on behind the scenes at Pixar Animation Studios. But today he has been very vocal about the post production process of the latest Toy Story sequel, and more specifically the film's musical score. Unkrich live-tweeted updates from the recording, complete with photos and video. I've included highlights after the jump.
It was interesting to get a glimpse inside this process. I can't wait until we get a movie studio which allows its director to live tweet photos and video from a set of a major motion picture. It's bound to happen eventually.
Tweets:
Today's a big day in the life of Toy Story 3. Today we begin scoring with a full orchestra.
Orchestra's warming up. Randy Newman just arrived.
TS3 orchestra warming up: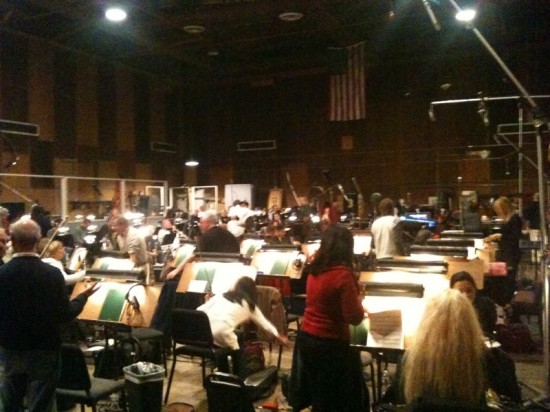 Randy Newman takes the stage at Sony Studios (formerly MGM). This is the same stage where the Wizard of Oz score was recorded, along with countless others (including most of Pixar's films...):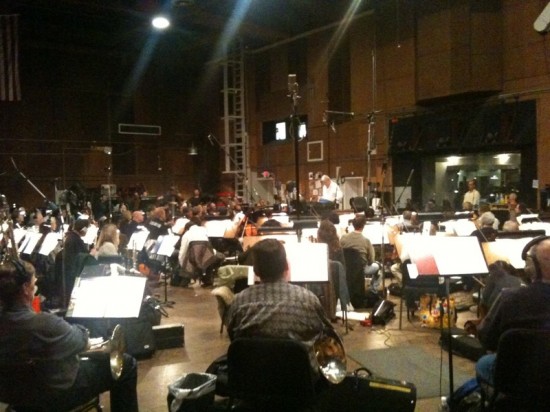 Little vid of Toy Story 3's 110-piece orchestra warming up.
The binaural recording head we use to make archival recordings to capture that "hanging out on the stage" sound.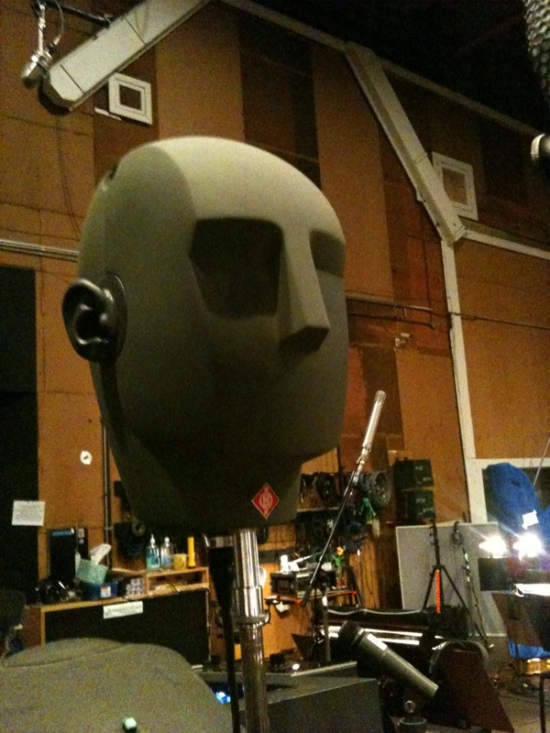 Just heard the orchestra play the very first music from Toy Story 3. I'm grinning from ear to ear.
Our harmonica player today is legend Tommy Morgan, who ACTUALLY PERFORMED THE THEME TO 'SANFORD AND SON'! I'm not worthy. Tommy Morgan does a wicked harmonica solo for the Toy Story 3 score.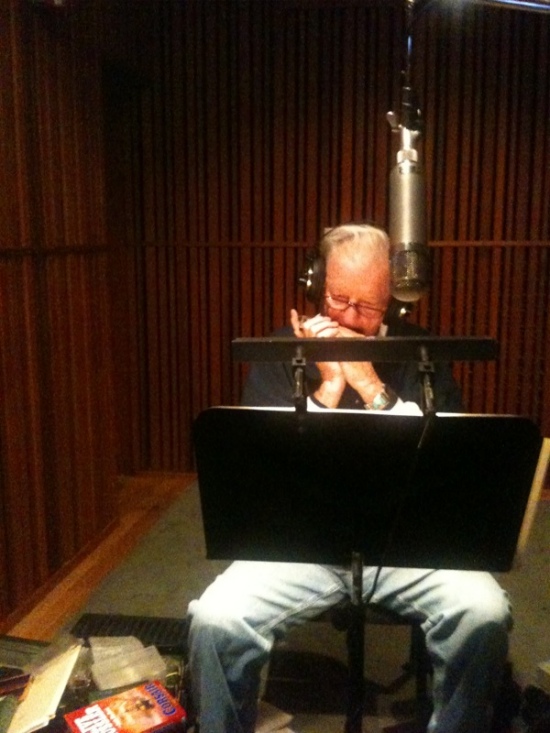 So cool to stand in different sections of the orchestra while cues are being laid down.
Cue #3 of the day being laid down for TS3. It gets better and better...