Up In The Air: Real Life Ryan Bingham Cheats His Way To Lifetime Platinum-Elite Frequent Flier Status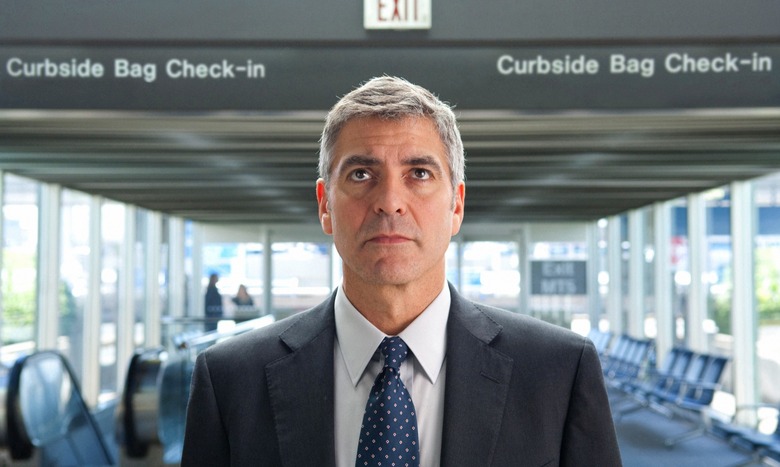 In Jason Reitman's new dramedy Up in the Air, George Clooney plays Ryan Bingham, a man who travels around the country trying to get to ten million frequent flyer miles, a number only reached by six other people, which would grant him uber elite black card ConciergeKey frequent flier status on American Airlines.
But thats a movie... a real-life Ryan Bingham-type found a way to cheat his way to American Airlines lifetime platinum-elite status, which grants him, among other things, early availability of upgrades for the rest of his life. Much in the way that Adam Sandler's character in Paul Thomas Anderson's Punch Drunk Love cheated the system by buying millions of packages of pudding, a man Mr. Pickles (his anonymous online nickname) was able to achieve this by legally purchasing $800,000 in coins from the U.S. Mint, which offers free shipping on presidential and Native American $1 coins, sold at face value.
Pickles deposited the 250 coin boxes to his bank account, which he then used to pay off his credit-card bill. Pickles' largest single deposit was $70,000. He used several banks and shipping addresses, purchasing the currency using a credit cards offering frequent flier miles rewards, which resulted in over two million miles total at American Airlines. Pickles claims to have also pumped miles into his United Airlines and Starwood Preferred Guest program accounts as well.
Mr. Pickles wasn't the only one to take advantage of this loop hole. At least several hundred frequent-flier junkies ordered more than $1 million in coins until the US Mint started identifying them and began cutting them off. According to the Wall Street Journal, officials began to notice "a sharp uptick in large repetitive orders from a group of individuals," in late August, and "at about the same time, the Mint received reports from banks around the country that coins were being deposited that were still in their U.S. Mint boxes." They soon discovered internet message boards discussing the deal, and took appropriate measures to put a stop to the practice.