Dare Comics' The Hunter Being Adapted To Film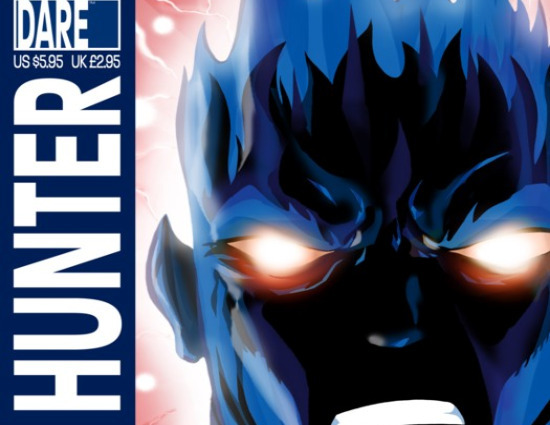 Another day, another comic book adaptation. This time we've learned that Scarlet Fire Entertainment is developing an adaptation of the Adam Hamdy's Dare Comic property, The Hunter. The series concerns an FBI agent who discovers that he has extraordinary powers. Hamdy is set to produce the adaptation, and will also be writing an entirely new adventure for the film. Apparently, Hamdy first intended for Hunter to be a film project, so news of the adaptation brings his initial concept full circle.
When coordinated attacks devastate America, Gabriel Mot, a CIA agent with extraordinary powers, is determined to find those responsible. He reveals a hidden world of dark beings with tremendous destructive powers. In a world where monsters walk the Earth, nothing is what it seems.
The main character seems like an amalgamation of superhero meets counter-terrorist. I'm imagining something along the lines of Jack Bauer with superpowers, and somehow I don't see anything wrong with that picture.
Hamdy, who also founded Dare Comics, seems unsurprisingly excited by the chance to adapt his comic:
We're extremely pleased to be working with Scarlet Fire. They understood The Hunter immediately, and saw in it the potential to create a compelling new universe that loyal fans and newcomers alike will love seeing come to life on the big screen.
Hamdy has also written for the screen and video games before, so adapting The Hunter to film shouldn't be of much difficult to him. It seems like a decent enough concept, but I'm thinking more and more these days that the bottom will soon fall out on this new wave of comic book adaptations. As a genre, it just seems to be getting a bit over saturated, and eventually there are going to be a string of duds that will scare Hollywood off of comics for some time.