Saint John Of Las Vegas: Photos, Poster And Movie Trailer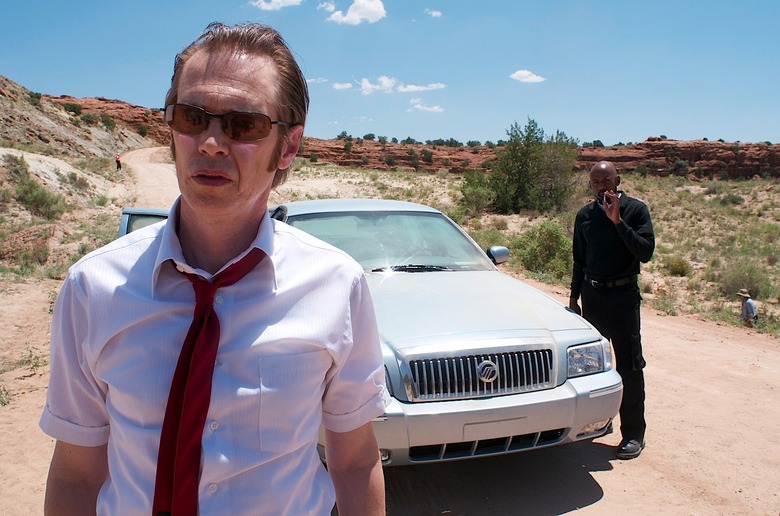 Steve Buscemi has been doing a lot of indie films recently, and his latest is no different. Saint John of Las Vegas is a dramedy directed by another first time feature film director Hue Rhodes. The film follows "the wild and funny trip a guy has to take to discover there's more than one way to hit the jackpot in life."
After a run of bad luck, John (Steve Buscemi), a compulsive gambler, runs away from Las Vegas and toward a normal job and life. Taking a nondescript position in an auto insurance company in Albuquerque, he tries to get ahead in the straight world, amid the ever-present temptations of scratch-off lotto tickets. When his boss, Mr. Townsend (Peter Dinklage), asks John to accompany his top fraud debunker, Virgil (Romany Malco) on an investigation of a dubious car "accident" near Vegas, John sees an opportunity to get a promotion , though he's concerned about returning to the gambling game. Before leaving he becomes involved with his eccentric co-worker Jill (Sarah Silverman), a dalliance that has the potential to become a real relationship. Soon John is on the road with Virgil, where they encounter a series of offbeat characters. Through the journey, John's confidence builds, and he realizes that he can't escape his gambling addiction by running away from it—it will follow him wherever he goes. It's only when he returns to Vegas and his experiences there finally send him on the path to breaking free.
The movie also co-stars Emmanuelle Chirqui, Tim Blake Nelson and John Cho. The film played at Cinevegas and the Starz Denver Film Festival and was met with mixed reviews. Watch the trailer now after the jump, and as always, leave your thoughts in the comments below.
Photos:
Poster: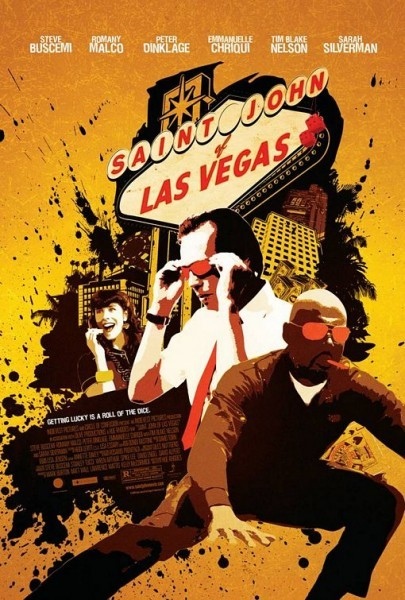 Saint John of Las Vegas will hit select theaters on January 29th 2010.