Focus Hires Directors: Steve McQueen To Film Fela Kuti; Lone Scherfig To Helm One Day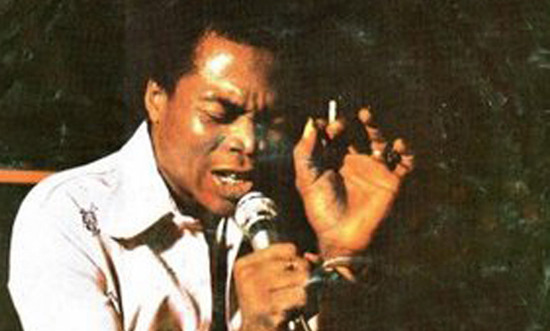 When Focus Features announced in January the intent to make a biopic based on the life of Nigerian band leader and activist Fela Kuti, I was immediately intrigued. Would the film look  more at his music, or his status as sort of an emergent voice of the people? A mix of both is likely (and necessary) but now that we know the film's director, I expect the political overtones will take priority. Steve McQueen, director of the film Hunger, will take the reigns, according to Variety. This is great and interesting news; now I can't wait to see who he casts, and to what extent he's known in North America.
When this was first announced, Fela Kuti was primarily a name known to music geeks and lovers of afrobeat, the dance-inducing form he invented. But now there's a Broadway musical that portrays his life and work in a massively upbeat manner. That's not the basis for this film, which will instead draw from the book Fela: The Life and Times of an African Musical Icon, by Michael Veal. Fela's history is too detailed and incredible to recount here; suffice to say that if cast properly he'll be a wildly captivating subject for the screen. Doing his music justice will take some real magic, though. Driven in part by drummer Tony Allen, Fela's primordial afrobeat tunes were equal parts jazz, funk and circular rhythm, overlaid with spoken/sung tales of injustice. Check out Fela in action here.
After the break, some Fela tunes, and news on An Education director Lone Scherfig's next film.
I'll get to the Fela songs in a moment; meanwhile we've also got word (via THR) that Scherfig will next tackle One Day, a romantic comedy based on the novel of the same name by David Nicholls. The film " revolves around Dexter and Emma, who meet for the first time during their graduation in 1988 and proceed to meet one day a year for the next 20 years." So, yeah, it's kind of a When Harry Met Sally thing, with a British slant. (The novel has been published in the UK, but not yet in the US.) But if Scherfig can cast and lead it in a manner similar to An Education, she might easily make magic again.
Finally, because this is mostly a music related post, as a bonus here's a trailer for Serge Gainsbourg, vie héroïque, the Focus-distributed biopic of crooner Serge Gainsbourg. It's glossy and pretty and Eric Elmosnino looks great as Gainsbourg. Oh, and because it's full of beautiful naked women, it is quite deliriously NSFW. Find the Fela Kuti clips underneath it.