Page 2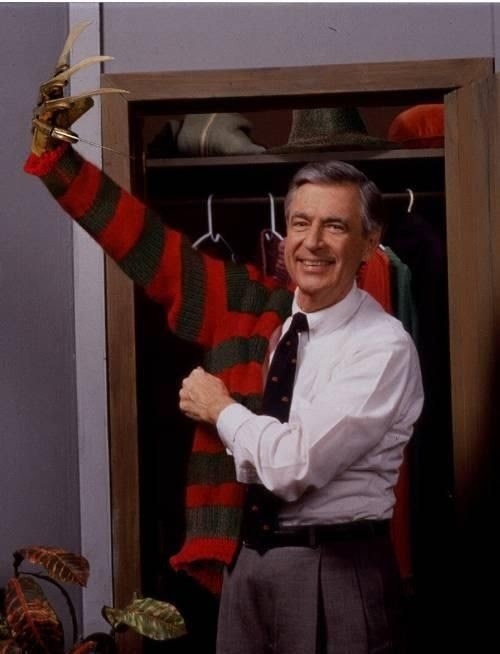 Page 2 is a compilation of stories and news tidbits, which for whatever reason, didn't make the front page of /Film. After the jump we've included 42 different items, fun images, videos, casting tidbits, articles of interest and more. It's like a mystery grab bag of movie web related goodness.
Mr. Rogers... Freddy Rogers. [tdw]
2010's biggest sports events will be filmed in 3D, but will people buy 3D TVs? [variety]
Sony says that half of its HDTVs will be 3D in 2012. [giz]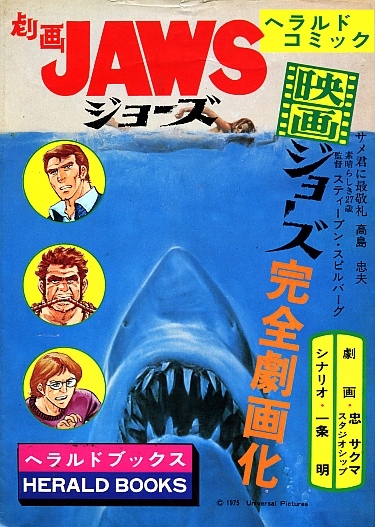 Nerdcore have uncovered a manga for... Jaws?FirstShowing has an update on the viral for The Crazies.ScriptShadow reviews the screenplay for John Raffo's Renko Vega and the Jennifer Nine: "a colorful New Wave Space Opera that has the comical ingenuity of Galaxy Quest, the slick narrative gestalt of Dr. Who, and the engaging character drama of Star Wars."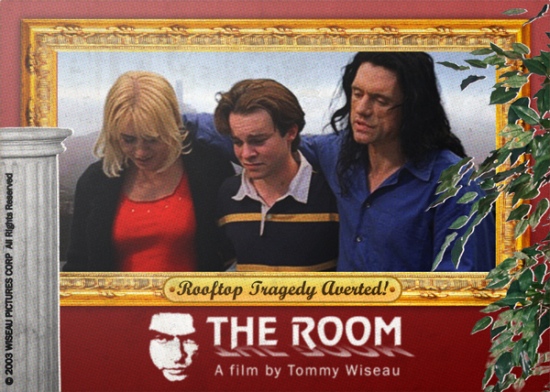 automaticlifestyledispenser has created trading cards for the cult film The Room.Kate Bosworth is attached to star in Young Victoria director Jean-Marc Vallee's next project: Lost Girls and Love Hotels, adapted from Catherine Hanrahan's 2006 novel. [thr]Popdose lists 10 great opening title sequences.
A new international poster for Rob Marshall's Nine is now online. [impa]
Production has wrapped on Christopher Nolan's Inception. [nolanfans]
LoadedGun has a roundup of Boston dive bars featured in movies.
Zombie Disney Parade cast members line up outside ExCeL London. [tdw]
Veracruz, Mexico governor Fidel Herrera says Mel Gibson will make a movie at a prison in the Gulf coast state next year. [AP]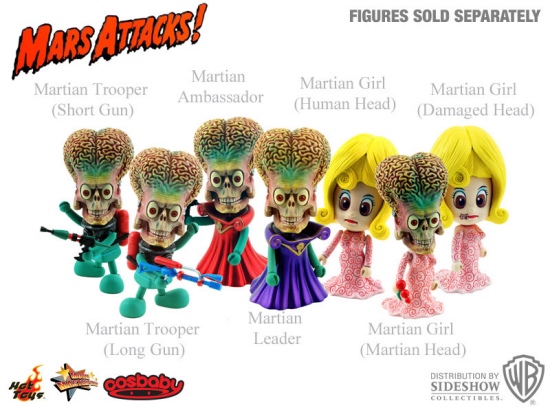 Sideshow Collectibles is selling seven different Hot Toys Mars Attacks! "Mini Cosbabies" 3" vinyl action figures for $8.50 each. [via: scifisquad]IGN lists the top 10 worst movie spin-offs.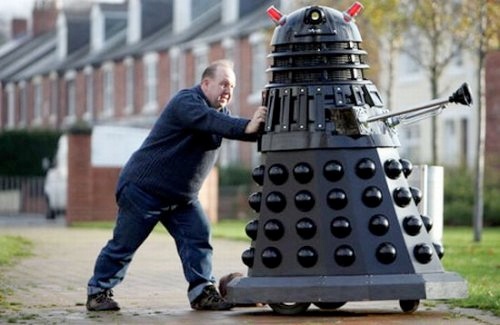 Rob Bosher built this full-sized Dalek for around $1,149. The custom made replica uses an electric wheelchair as its base, and in addition to pushing, can also be controlled via remote. [giz]
Frank Langella has signed on to star with Liam Neeson, January Jones and Diane Kruger in Unknown White Male. [variety]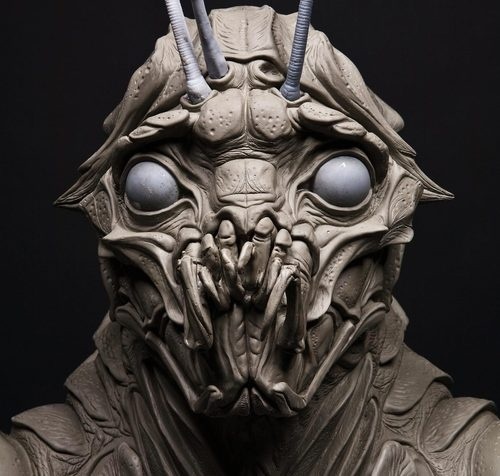 io9 has an interview with Weta's David Meng, who worked on the aliens in District 9.movieline lists ten actors who found success as screenwriters.
postavant sent over this Avatar/Team America: World Police mash-up.
Taxi Driver is now on Hulu.Elisha Cuthbert (24) has joined ABC's The Forgotten in a recurring role. [CS]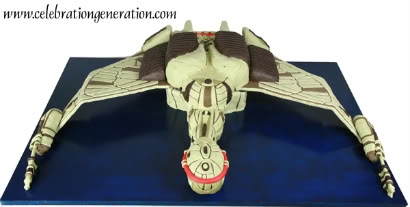 GreatWhiteSnark has discovered this Klingon Bird of Prey cake with 4-foot wingspan.Scarlett Johansson talked to WebMD about playing Black Widow in Iron Man 2: "It was a whole new world for me, but I built a lot of strength, that's for sure. Working on the wires and being suspended in the air, you throw one wrong kick or punch and, yeah, you're out of whack," she said. "But once you're working with the stunt crew and they're going through the craziest stuff, you feel bad about complaining that your knee has been blue for three months. The guys doing the stunts in those Iron Man suits, they can't move in it and can't take it off. I'd say, 'Have you peed today?' and they're like, 'No, we can't move, we can't take it off, we can't drink any water.'"SixRevisions takes a comparative design look at movie remake posters.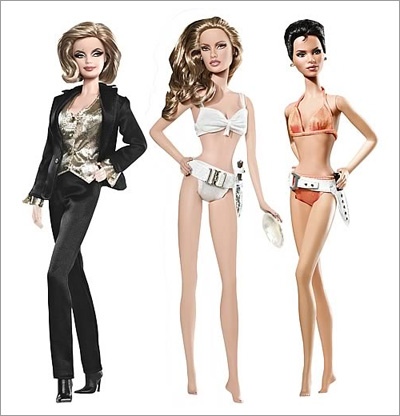 Here is a first look at the James Bond Girls Barbie Dolls set, which includes three Bond girls: Blackman in Goldfinger, Halle Berry in Die Another Day and Ursula Andress as Honey Ryder from Dr. No. [fanboy]
Owen Wilson interviews Woody Harrelson for Interview Magazine.
All the King's Men is now available for free streaming on Hulu.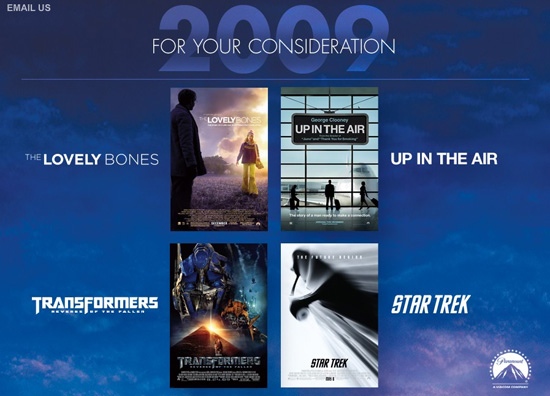 Paramount has launched their For Your Consideration website ParamountGuilds.com to push Star Trek, Up in the Air, The Lovely Bones and Transformers: Revenge of the Fallen for award season. [incontention]
A Facebook page has been launched for [rec] 3, which is now in production.
Total Film lists 20 sequels that no one wanted.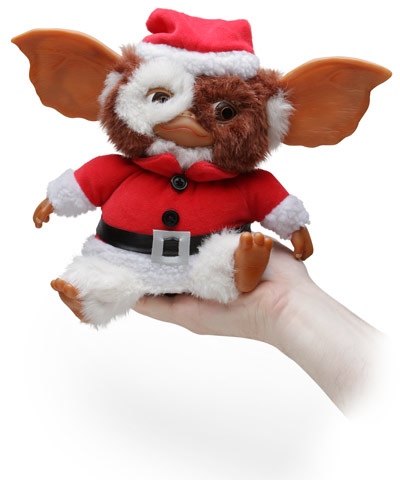 ThinkGeek is selling a singing Santa-costumed Gizmo Gremlins push.Ioncinema has an update on where the Black List 2008 screenplays are right now.John August blogs about reading screenplays on the kindle.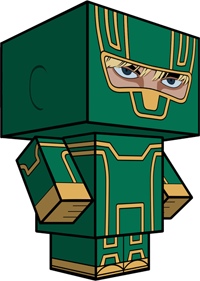 Cubecraft has directions on how to make your own Kick-Ass paper toy.Newsweek has an article on movie location tourism.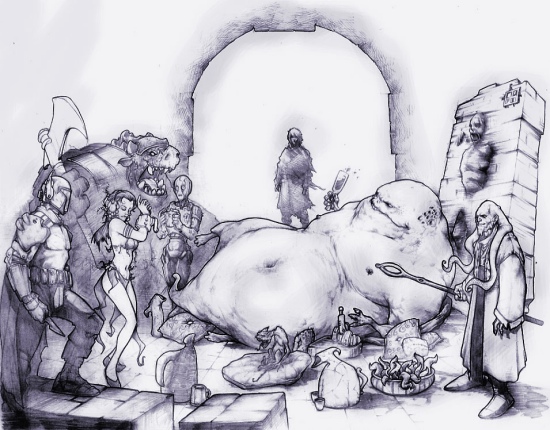 Jabba The Hutt reimagined by Richard Whitters. [super]
A Texas TV station sent six randomly acquired Netflix discs to a lab for testing, and it was concluded that "they were fairly clean." [hackingnetflix]
Jesse "The Body" Ventura talks to Rotten Tomatoes about his five favorite movies.
A couple of guys on YouTube tried to come up with alternative titles for Kevin Smith's cop comedy A Couple of Dicks.
Patricia Clarkson, Devon Graye, Madeleine Martin, Danny Glover and wrestling star John Cena have been cast in WWE Films PG-rated family drama Brother's Keeper. [THR]