Sundance Photo Preview: Skateland Starring Ashley Greene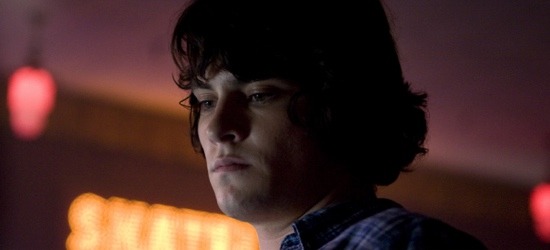 Anthony Burns makes his feature film directorial debut with Skateland, which premieres at the 2010 Sundance Film Festival as one of the 16 films which were selected from 1,058 submissions for the U.S. Dramatic competition. Skateland is a coming-of-age story which takes place in the early 1980s in small-town East Texas. Dramatic events force a 19-year-old skating rink manager named Ritchie (played by Deadgirl's Shiloh Fernandez) to look at his life in a very new way.
Ritchie is on the verge of having his life change when the skate park he works at closes down and with it his carefree life of hanging with his friends. With responsibilities suddenly thrust upon him, he spends the rest of the summer transitioning into an adult. "Where he worked at represents a dying age," Burns explains. "Skateboarding is becoming popular, East Texas is big in exporting energy and industrial chemicals, so there's a sense of self realization and upward mobility and Ritchie has to grow up."
Co-writer Brandon Freeman says that Skateland is "a story that resonates – about making choices, finding your way in life, friends, family and change" a story "fueled by an MTV pop appeal, broken and regained relationships, car chases, the always thriving binge drinking backdrop of Anytown, USA, and a cinematic wonder branded by the beauty of the landscape." I'm a sucker for coming-of-age stories, and growing up in the 1980's makes this all the more appealing. The movie also stars Ashley Greene (Twilight), Heath Freeman, Taylor Handley, AJ Buckley, and Haley Ramm. Photos after the jump.
Skateland director Anthony Burns: