Harry Potter And The Deathly Hallows Teaser Trailer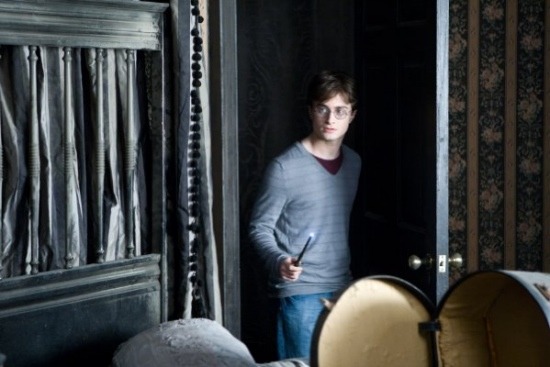 Warner Bros has released a teaser trailer for Harry Potter and the Deathly Hallows on the DVD/Blu-ray of Harry Potter and Half-Blood Prince. The 50-second teaser trailer is preceded by brief introductions from David Yates and David Heyman, as well as a bunch of behind the scenes footage. The whole segment runs almost two-minutes long, and is now online, embedded after the jump. As always, please leave your thoughts in the comments below.
Daily Motion:
Metacafe:
Voldemort's power is growing stronger. He now has control over the Ministry of Magic and Hogwarts. Harry, Ron, and Hermione decide to finish Dumbledore's work and find the rest of the Horcruxes to defeat the Dark Lord. But little hope remains for them, so everything they do must go as planned.Harry Potter and the Deathly Hallows Part I hits theaters on November 19th 2010.
via: HPANA