Sundance Photo Preview: Jake Scott's Welcome To The Rileys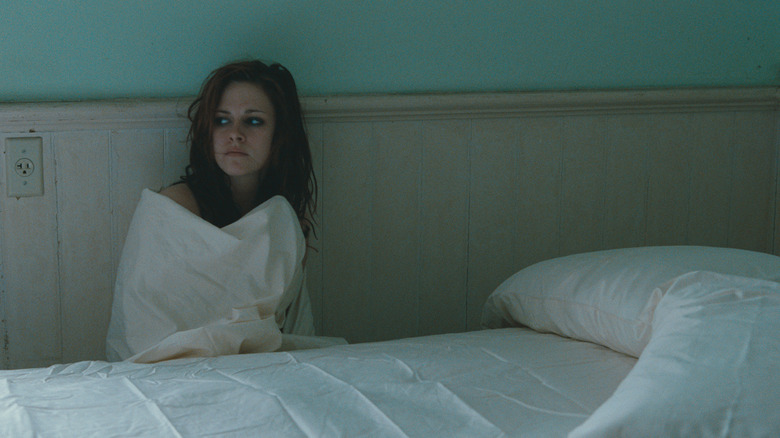 You might not know 42-year-old director Jake Scott, but you know his father Ridley, the filmmaker behind such films as Alien, Gladiator, and Blade Runner (Jake worked in the editing room during the school holidays). Jake's directorial debut was a 1999 British historical action comedy titled Plunkett & Macleane which chances are you've never seen. But you've probably seen his work on the small screen, MTV top be exact. He's directed iconic videos for REM's Everybody Hurts, Radiohead's Fake Plastic Trees, The Cranberries' When You're Gone, as well as videos for Soundgarden, The Smashing Pumpkins, Live, Blind Melon, Tori Amos, Lily Allen, The Strokes, The Verve, and U2.
Jake's second feature film, Welcome to the Rileys, will premiere in Sundance's US Dramatic competition, 1 of only 16 films which were selected from 1,058 submissions. Written by Ken Hixon (who has written City by the Sea and Inventing the Abbotts), the story follows a damaged man on a business trip to New Orleans who is seeking salvation by caring for a wayward young woman. The story has also been described as being about a couple torn apart after the death of their child. The movie stars James Gandolfini, Kristen Stewart, and Melissa Leo.
Rileys is one of the first two features to be produced under a new venture between Scott Free, the film and television arm of Jake's father's company RSA, and Argonaut Pictures. The other film is Cracks, is the feature directorial debut of younger half-sister Jordan, which premiered at the Toronto Film Festival. Five more photos after the jump.