/Film UK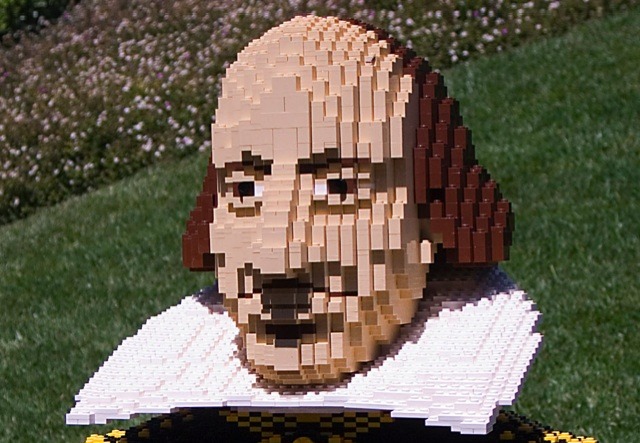 Coming to you weekly from my vantage point in good old Blighty, it's Slashfilm UK. Anglos and Anglophiles rejoice as every Friday I'll be bringing you a round up of news, links and coverage specific to the cinematic comings and goings here in UK. Sometimes we'll be talking about films that have already played in the US, other times it will be films that won't make it to the States US for a good while yet, and from time to time you'll read about films that will never make it to the US at all.
As it happens, this week's update doesn't come from "my vantage point in the UK" at all, but a hotel room in Burbank, California. I'm feeling really very jetlagged indeed and have lost a lot of time on a plane, so this particular post might not be so long and fleshed out – it depends how long I can keep my eyes open for. We best get going...
Optimum have picked up a great slate of upcoming pictures for UK release, say Screen Daily, including The Tourist, Source Code and Mother.
Johnny Marr's first film score is to be for Tony Krantz's The Big Bang. The Guardian tell us that Snoop Dogg and Antonio Banderas are starring, while also calling Krantz's intriguing Sublime and splendid Otis "two direct-to-video disappointments". The Big Bang was, like the first two films, scripted by Erik Jendresen but rather unlike them, is a detective drama.Ice Age 3 has broken another record, courtesy of a mall bothering tromp loeil artist. That's an Art Attack.
According to Digital Spy, the second season of Twin Peaks is finally set for an official UK DVD release. I doubt it will be anything to replace your Gold Box set with.
According to his official Facebook page, Seth Grahame-Smith's novel Pride and Prejudice and Zombies is going to be made as a feature film and not TV miniseries. Te TV story was rumoured after this image, featuring the channel 4 logo, started doing the rounds online.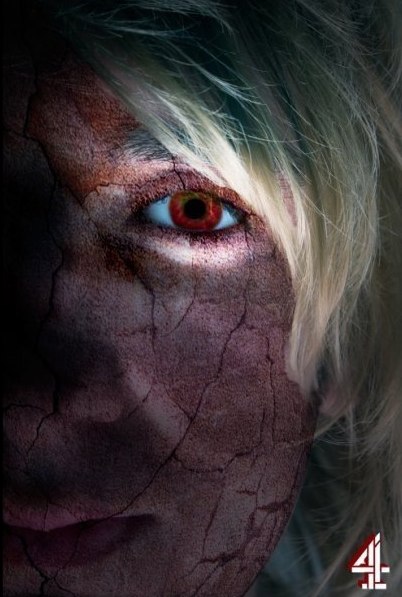 Screen Daily report that Great Rock and Roll Swindle-r Julien Temple is planning a biopic of Ray and Dave Davies of The Kinks. Don't expect to actually hear Ray or Dave during the film, however, as Temple says:
I think you would want to have the music played by the actors...that is believable and real while miming is problematic.
If nothing else this picture should be a nice complement to Bobcat Goldthwait's planned musical Schoolboys in Disgrace.
Five are joining Channel 4 in streaming shows via YouTube, reports The Independent.Collider have this poster and a couple of other images from Jackboots on Whitehall, "the British Team America".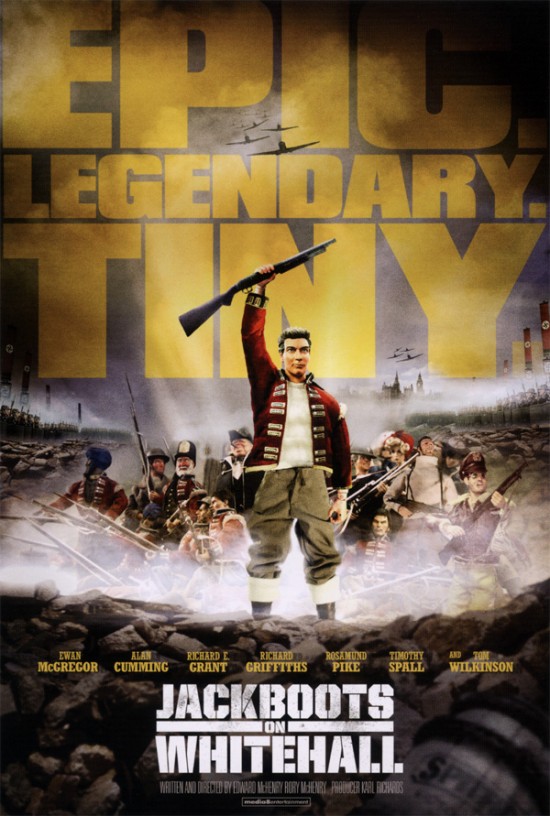 Reese Witherspoon has appeared at the House of Commons to support a campaign against domestic violence towards women. Embarrassingly, it seems that Prime Minister Gordon Brown confused her with Renee Zellweger, with the AP (at Yahoo) realising how his faux pas may have come about.
Masters of Cinema are to release a Bluray of Rene Laloux's sci-fi animation classic Fantastic Planet in the spring. Their DVD version is already on shelves, but wait for the HD if you can use it.
Nine has had its world premiere in London, and The Daily Mail have some red carpet snaps of the film's purty cast.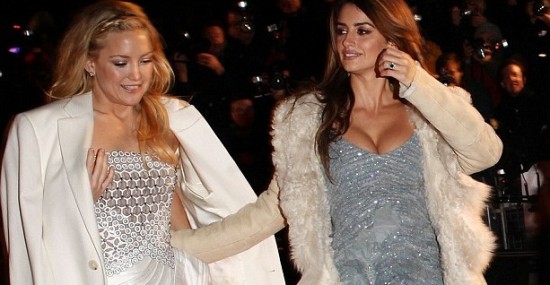 The Bleeding Cool Anglophile DVD Christmas list is short on film, long on TV. I may have to put that right next week.
There's a suggestion at The Guardian that Lunchbox, a film about strippers co-written by and starring Chico (What time is it? Chico time! etc.) might usher in an era of cinema spawned by X Factor. Stocks and shares in handguns are probably soaring.
The Exam poster has premiered at Empire. Here's a little look at it, click over for the larger version.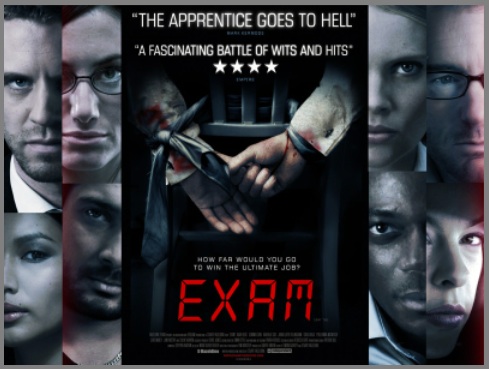 UK Disney are set to ramp up production of TV toons, say Variety. Amongst their projects are I'm in Love with Rikki Doom, Tomax and the Amazing Things and Out of Step for the Disney Channel as well as online projects Max Helsing: Monster Hunter, Joe Giant and Inventory X.
A probably spurious claim published by The Sun would have us believe that Disney are competing for the big screen rights to some kids books by David Walliams.
Chris Menges, who is currently shooting Ken Loach's Route Irish, will be given the 2010 International Acheivement Award by The American Society of Cinematographers. The Wrap quote ASC head honcho Michael Goi as saying:
Chris Menges has dedicated his career to helping to create films that tell the important stories of our times. He has a unique talent for creating compelling images that pull audiences into those stories.
The Guardian report on a Blur documentary due to hit UK screens in January. "A musing on Englishness and identity, and a portrait of friendship and resolution", they say. Crikey, I reply. Here's the trailer.MTV have Dame Judi Dench tell them she'll be shooting her scenes for the next Bond in the spring of 2011.Eastenders' Louisa Lytton will make her "Hollywood debut" in the next American Pie sequel. The Daily Mail don't seem to milk this for its full amusement value.Broadcast reveal Eddie Izzard's casting as Long John Silver in Sky's upcoming adaptation of Treasure Island.John Sergeant continues to campaign for recognition for his many and crucial The Men Who Stare at Goats contributions with a column in The Huffington Post.