Brooklyn's Finest Trailer #1: Three Of The Eight Million Stories From The Naked City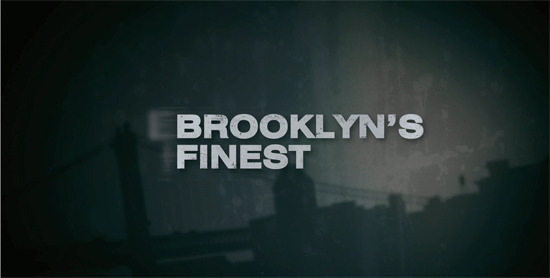 Antoine Fuqua reunites with his Training Day star Ethan Hawke for another cop tale, this time set in Brooklyn, NY. (Did the title give it away?) Hawke is joined by Richard Gere, Don Cheadle and Wesley Snipes in this three-part story that premiered at Sundance this year. Now there's a trailer, after the break.Apple has the trailer, which you can see there in HD if the YouTube embed isn't good enough. The film tells three stories: Gere is a cop with seven days left in his career, who is saddled with a young recruit in his last week. Hawke is a financially troubled married father with more kids on the way, who considers stealing some drug money to ease his troubles. Cheadle is a deep undercover cop assigned to set up and take down a thug (Snipes) with whom he has a history. The three stories eventually collide in a violent climactic event.Peter reviewed the film out of Sundance and liked aspects of it, but doesn't seem to have been really taken with it. "Hawke and Cheadle's storylines are probably worthy of a film in their own right, but I found Gere's arc completely uninteresting. And that was one of the problems I had with this film — the stories are almost completely unrelated in every single way." The latter point is a serious knock, since while watching the trailer I wondered how the three main arcs would come together. If they didn't, but had thematic ties that worked, that's one thing. If they don't have any real connection, narrative or thematic, then I might just want to watch Training Day again instead.
Peter also complained of an unnecessary final scene, which he hoped would be cut from the film before release. Brooklyn's Finest opens in March of next year, so we might have to wait a while before seeing if his plea for an edit was answered.