Casting Notes: Gwyneth Paltrow And Tim McGraw In Country Music Picture; Harold Perrineau In Hungry Rabbit Jumps; Voice Cast For Animated Night Of The Living Dead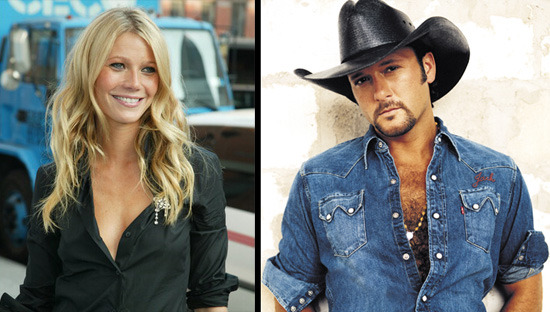 Screen Gems is getting into a different kind of genre film — while still working with Resident Evil and Underworld movies, the outfit is also putting together Love Don't Let Me Down, a country music picture produced by Tobey Maguire. The primary cast now includes Gwyneth Paltrow, Tim McGraw, Garrett Hedlund and Leighton Meester.
Shana Feste wrote and will direct, and the story "revolves around a rising young singer-songwriter (Hedlund) who becomes involved with a fallen country singer (Paltrow). As they embark on a career resurrection tour with her husband and manager (McGraw) and a beauty queen-turned-singer (Meester), romantic entanglements and old demons threaten to derail them all." No word yet on anyone's dog dying or truck breaking down, but even money says at least one of those things happens. (Kidding, kind of.) [Variety]
After the break, more for Hungry Rabbit Jumps and the weird animated Night of the Living Dead prologue/remake.
Hungry Rabbit Jumps keeps adding cast. The Nic Cage thriller already has January Jones and Guy Pearce co-starring. Now Harold Perrineau, memorable in Oz, will be Nic Cage's "friend and boss, an ex-cop turned high school principal whose loyalties are tested" when Cage's wife is brutalized. Roger Donaldson directs from Robert Tannen's script. [Variety]
Finally, there's the 3D CGI animated Night of the Living Dead: Origins, a re-imagining of George Romero's classic film. (The film is in the public domain, remember, allowing anyone with a few bucks to do with it what they will.) There are some fun names now in the voice cast: Jesse Corti, Danielle Harris, Bill Moseley, Joe Pilato, Alona Tal and Cornell Womack. THR reports that changes are being made to the story, too. It will play out less in enclosed spaces, for one.
Director Zebediah de Soto says he wants the film to "look like a living Monet; it's expressionism." He explains that "it's going to be the first zombie movie played on a epic scale. This is the 'Empire of the Sun' of zombie films. ... I lived through the L.A. riots and saw the city on fire; I remember seeing people running, people getting pulled out of cars. And with 9/11, these images have been ingrained on people of my generation. I just thought that is the way it would really be, a lot of chaos."