First Pictures Of John Woo's Rain Of Swords, Starring Michelle Yeoh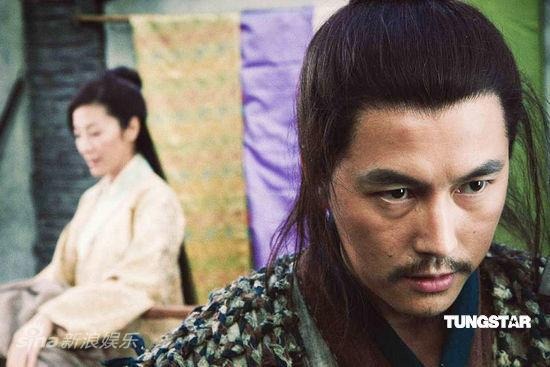 It doesn't look like John Woo will be returning to Hollywood anytime soon. After a string of not-so-great Western films, Woo returned to China and delivered the massive two-part epic Red Cliff. I've only seen the first film of the Chinese release (haven't yet seen the condensed most other countries got), and while it certainly isn't perfect, it towers above anything Woo delivered while in Hollywood. Now we have a first look at his next project, Jianyu Jianghu (also known for now as Rain of Swords In The Pugilistic World), which stars Michelle Yeoh.
Woo will be co-directing the film with Su Chao-Bin (Silk, Better Than Sex). They'll be joined by longtime producer bud Terrence Chang. The cast also includes Chang Chen, Kelly Lin, and Barbie Hsu.
There's no official English title yet, but I suspect they'll run with something similar to Rain of Swords. It's apparently a wuxia film that's been designed to bring Michelle Yeoh back into the spotlight. Basically, we can expect it to be more like Crouching Tiger, Hidden Dragon than Red Cliff.
The film tells the tale of a retired assassin (Yeoh) who is forced out of her quiet life when her former assassin group comes searching for her. They're after the remains of the Bodhidharma, which Yeoh's character is attempting to bring to its proper resting place. To complicate matters, Yeoh's character learns that her husband is also the son of a man she had previously killed, and that he may also be out for revenge.
It will be Chao-bin's first wuxia project, and he has mentioned in interviews that he'll be attempting to do something new in the genre—despite the seemingly trite premise. I'll also be interested to see what Woo does with a straight-up wuxia film.
Check out the pictures below. We'll surely be hearing more about this project in the coming months.
[Source: Monkey Peaches via Twitch]