/Filmcast Ep. 78 - Fantastic Mr. Fox (GUEST: C. Robert Cargill From Aint It Cool News)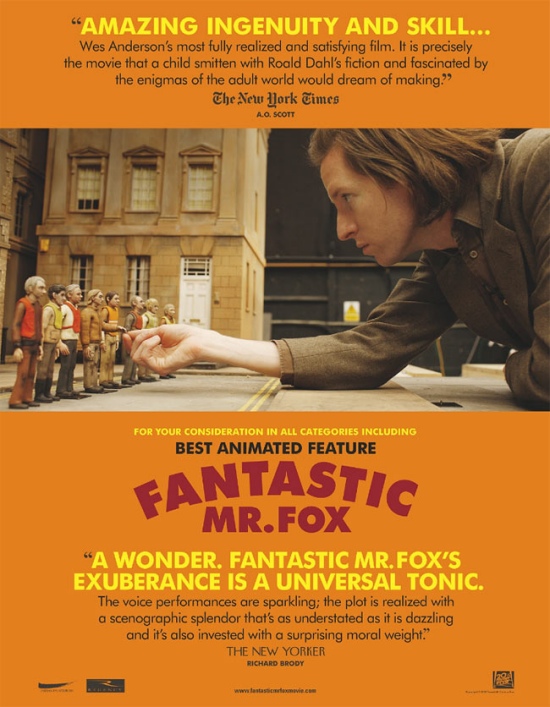 This week, Dave Chen, Devindra Hardawar and Adam Quigley check out Dan Eckman and Derrick Comedy's Mystery Team, wonder how Hollywood was able to make ninjas boring, question the directing talents of Shawn Levy, and reflect on the possibility of a Greengrass-less Bourne film. Special guest C. Robert Cargill joins us from a bunch of different sites, including Aint It Cool News.
You can always e-mail us at slashfilmcast(AT)gmail(DOT)com, or call and leave a voicemail at 781-583-1993. Join us next Tuesday at 9 PM EST / 6 PM PST at Slashfilm's live page as we review The Road.
Download or Play Now in your Browser:
Subscribe to the /Filmcast:
Shownotes
Introduction
(01:55) Review us on iTunes if you haven't yet!
(02:30) Winners of the Star Trek contest
(03:50) Precious clarifications
What We've Been Watching
David Chen (11:50): Mystery Team, Ninja Assassin
Cargill (31:15): Justice League
Devindra (34:12): Scrooged, Firefly (Blu-ray)
News Discussion
Featured Review
(53:47) The Fantastic Mr. Fox
Credits
Contact us at our new voicemail number: 781-583-1993
You can donate and support the /Filmcast by going to www.slashfilmcast.com and clicking on the left-hand side "Donate" links! Thanks to all our donors this week!