My Fair Lady Finally Finds A Director: Shakespeare In Love's John Madden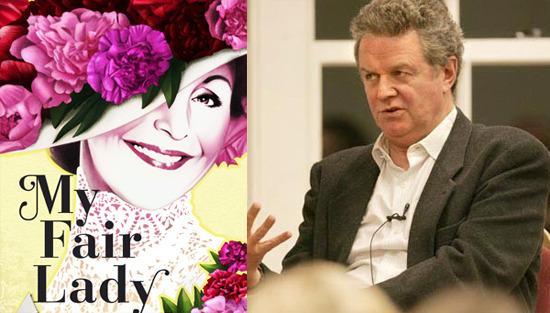 Have to admit, I'm a bit surprised that a remake of My Fair Lady has generated as much talk as it has in 2009, but that's what happens when a couple of very high profile names get attached. (And not to really knock it, especially if it sticks close to the original Pygmalion, as reportedly it will.) Legit attachments have included Stephen Daldry and Baz Luhrmann. Then it was Danny Boyle circling the project. He bounced away from it to do 127 Hours, and there's talk that part of the reason Boyle didn't do the film is because he couldn't interest Daniel Day-Lewis in the lead role. Then there was talk of Atonement's Joe Wright directing the film, but that turned out to be speculative poop, for the most part. Wright denied any involvement flat-out.
Now there's a real bit of news: Shakespeare in Love director John Madden is in talks to direct.
Variety reports Madden's in-talks-ness, and says that while Kiera Knightley has been the name closest to becoming the new Eliza Doolittle, there is as yet no deal in place to force her into the corset. What am I talking about? You've got to build special padded cells just to keep Knightley away from a corset.
Can't say this does too much for me. Miramax may have campaigned Shakespeare to Oscar glory back in the company's golden days, and sensibilities in that movie suggest Madden is a decent fit for this.
But then there was Captain Corelli's Mandolin (not, I think, a Nic Cage masterpiece waiting to be rediscovered) and what of Proof? Workable, but uninspiring. A few glimmers of fun aside, the less said about Killshot, the better. Now he's finishing up The Debt, a remake of a 2007 Israeli film about three Mossad agents who captured a Nazi criminal in 1965. That's got an interesting cast (Sam Worthington, Ciarán Hinds, Helen Mirren, Tom Wilkinson, Marton Csokas) so I'm intrigued. My Fair Lady? Not so much intrigued. Not yet, anyway.