This Week In DVD & Blu-Ray: Terminator Salvation, Night At The Museum 2, Paper Heart, And More
We may receive a commission on purchases made from links.
This Week in DVD & Blu-ray is a column that compiles all the latest info regarding new DVD and Blu-ray releases, sales, and exclusive deals from stores including Target, Best Buy and Fry's.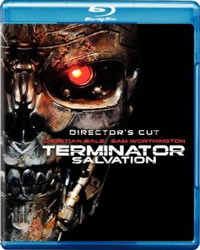 TERMINATOR SALVATION
There's a certain expectation of quality that comes with viewing a sequel to an established franchise. In Terminator Salvation, the director of Charlie's Angels joins forces with the screenwriters of Catwoman to remind us why those expectations usually result in the metaphorical equivalent of a grown man gleefully defecating all over our most cherished memories. It's the type of film where it's much easier to pinpoint what it does well, if only because it gets everything else so disastrously wrong. The positives can be counted on a single hand, with the action sequences being the primary standout—and the sole reason the film is being listed under the "Rent it" section. If you can separate yourself from the rest of the series, and view the film as no more than CGI-heavy eye candy and a compilation of Transformers-esque robotic mayhem, Terminator Salvation is watchable enough to please those undeterred by studio-manufactured Summer blockbuster silliness. The only other highlights worth mentioning are stars Sam Worthington and Anton Yelchin, who manage to do an admirable job breathing life into characters otherwise completely devoid of personality. The rest of the cast doesn't fare as well, with literally every other role barely even registering enough to make an impression. Christian Bale in particular disappoints, reducing the should-be-badass John Connor into "military guy who shouts a lot". Meanwhile, any opportunity the film may have had to redeem itself in the story/storytelling department is quickly thwarted by an embarrassingly illogical and self-defeating central conflict (Spoiler alert: Skynet is stupid), as well as a non-stop array of cringe-inducing lines and shamelessly flagrant callbacks to previous Terminator entries.
Blu-ray? Yes.Notable Extras: DVD – Includes the theatrical cut of the film, along with a Moto-Terminator featurette. Blu-ray – Includes the theatrical and directors cuts of the film, along with featurettes ("Re-Forging the Future", "The Moto-Terminator"), a "Resist or Be Terminated" Video Archive, a Terminator Salvation Official Movie Prequel Digital Comic Issue #1, a WB Maximum Movie Mode, Focus Points, and a digital copy of the theatrical version.
BEST DVD PRICE
Target
Best Buy
Fry's
$15.99
$15.99
$14.77
Amazon – $9.99
BEST BLU-RAY PRICE
Target
Best Buy
Fry's
$19.99
$19.99
N/A
Amazon – $16.99
EXCLUSIVE DEAL:What? 2-Disc Digital Copy Special Edition ($22.99) with Director's Cut.Where? Target.EXCLUSIVE DEAL:What? Endoskull Blu-ray case.Where? Best Buy.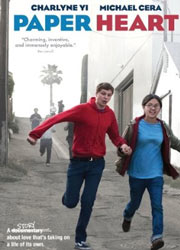 PAPER HEART
Paper Heart exhibits a sort of self-conscious cuteness that some might find aggravating, while others (likely to be dismissed as hipsters) are guaranteed to love it for that very reason. I fall somewhere in between. The film is structured as a documentary following stand-up comedian Charlyne Yi's attempts to understand the subject of love, coupling real-life stories and conversations about the topic alongside a fictionalized romance between Yi and Michael Cera. The start of the film is awkward and even a little obnoxious, with the supposed interest in the documentary subject matter being handled in such a blatantly disingenuous way that the picture gives off an impression of lazy self-indulgence. This is exemplified later on with the crudely designed (albeit somewhat endearing) puppet shows that are used to recreate various couples' charming romantic tales. Once Cera enters the picture though, the boundaries of the "documentary" start to break down, and the change in focus provides a refreshing touch of originality. I was hesitant on the outset, but this aspect of the film ultimately helped to win me over.
Blu-ray? Yes.Notable Extras: DVD & Blu-ray – Cast featurettes, a music video, and deleted scenes.
BEST DVD PRICE
Target
Best Buy
Fry's
$19.99
$16.99
$19.99
Amazon – $16.99
BEST BLU-RAY PRICE
Target
Best Buy
Fry's
$29.79
$26.99
$26.99
Amazon – $26.99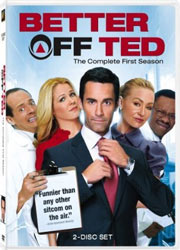 BETTER OFF TED (SEASON 1)
The latest brainchild from the creator of the sadly short-lived Andy Richter Controls the Universe, Better Off Ted gives off the impression of being just another broad, over-the-top sitcom with a dumb title, and that just makes its deceptively smart and funny nature all the more rewarding. Each episode introduces a variety of silly and/or straightforward conflicts that all end up being resolved in predictable ways, but it's the clever wordplay and playful, satire-tinged gags that resonate throughout the show. Even if the series doesn't necessarily demand to be viewed, it does make for a surprisingly fun, snappy diversion.
Blu-ray? No.Notable Extras: None.
BEST DVD PRICE
Target
Best Buy
Fry's
$23.29
$19.99
N/A
Amazon – $19.99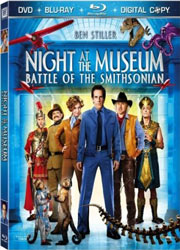 NIGHT AT THE MUSEUM: BATTLE OF THE SMITHSONIAN
This sequel shares the same exact Rotten Tomatoes score as its predecessor. So if you liked the first film, good news: this is more of the same. Considering that both of these films are special effects-driven, family-friendly fluff entertainment, I can't imagine anyone expecting anything more/less.
Blu-ray? Yes.Notable Extras: DVD – Commentary by cast and crew, featurettes, six deleted scenes with an alternate ending, and a gag reel. Blu-ray – Includes everything on the DVD, as well as additional featurettes, a digital copy of the film, and a copy of the standard definition DVD.
BEST DVD PRICE
Target
Best Buy
Fry's
$15.99
$18.99
$14.77
Amazon – $9.99
BEST BLU-RAY PRICE
Target
Best Buy
Fry's
N/A
$22.99
$19.95
Amazon – $19.99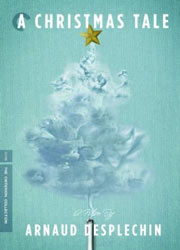 A CHRISTMAS TALE (CRITERION COLLECTION)
With a two-and-a-half-hour runtime, A Christmas Tale is a sprawling French drama that finds a bitter, mentally unstable family forced to come together during the holidays when the matriarch becomes in need of a bone marrow transplant. Receiving much critical acclaim, the film holds an 86% on Rotten Tomatoes, but was sadly only given a very limited release. If you didn't have a chance to catch in theaters, here's your chance.
Blu-ray? Yes.Notable Extras: DVD & Blu-ray – L'aimee: Desplechin's 2007 documentary, and a new documentary featuring interviews with Desplechin and actors. PLUS: A booklet featuring an essay by critic Philip Lopate.
BEST DVD PRICE
Target
Best Buy
Fry's
$29.79
$32.99
$26.99
Amazon – $32.99
BEST BLU-RAY PRICE
Target
Best Buy
Fry's
$29.79
$29.99
$26.99
Amazon – $26.99
Other noteworthy DVD (and Blu-ray) releases this week...SNL (Season 5) – MST3K: XVI (Limited Edition) – Live!Other noteworthy Blu-ray-specific releases this week...The Rolling Stones: Gimme Shelter (Criterion Collection) – Snatch – Lock, Stock and Two Smoking Barrels – The Green Mile (Blu-ray Book) – Gremlins – The Mask of Zorro

NOTE: Some deals may be in-store only.

$9.99 – Blu-ray sale: Donnie Darko, Patton, Risky Business, The Day the Earth Stood Still (1951), and more...$12.99 – Blu-ray sale: Requiem for a Dream, The Monster Squad, and more...
Buy 5, get a $20 Best Buy Gift Card instantly...
$9.99 – Spider-Man 3, Wanted, The Incredible Hulk, Jumper, Punisher: War Zone, Transporter 3, The Big Lebowski (10th Anniversary Edition), Role Models, Forgetting Sarah Marshall, Office Space, 3:10 to Yuma, Snatch, Gandhi, and more...