Robert Downey Jr. "Very Involved" In Rewriting Iron Man 2 Screenplay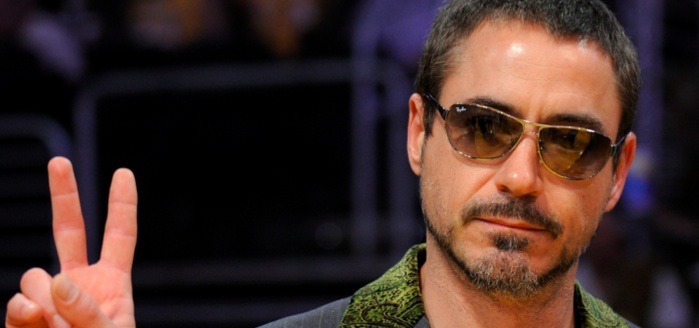 It sounds like there's been a lot kitchen hands, if not exactly chefs, stirring ingredients into Iron Man 2. The first named screenwriter was Justin Theroux, the actor and famously a co-writer of Tropic Thunder; there's also the Marvel brain trust made up of some of their brightest and best comic book talents; and now, Jon Favreau has revealed that Tony Stark's off-screen alter-ego Robert Downey Jr. played a significant part in shaping the sequel's screenplay. Of course, there's no doubt that Favreau himself had a hand in the story and structure, if not the precise beats and dialogue so we're definitely looking at a group collaboration here.
I remember that Edward Norton took control of the Incredible Hulk script, for better or worse. He suffered quite a drubbing for that, too. Could Downey end up the scapegoat if Iron Man 2 ends up falling short of expectations?
Hopefully not, and not least because according to Favreau, speaking to Empire magazine (quoted by WENN at Yahoo), Downey also contributed to the original film's screenplay:
Robert is a real partner in the process. He's been very involved in the screenplay. When he went away to do Sherlock Holmes he was still part of our creative process. Even in the first film, where he was originally a hired gun playing the role, he really stepped up to rewrite scenes – he's a great writer, too. So we really are sharing the responsibilities.
What's next – Robert Downey Jr., director? It's in the blood, certainly, and while I've only seen a handful of his dad's pictures Putney Swope was wonderful and unforgettable and the striking allegory Pound, which features humans playing dogs waiting for adoption, without costume or makeup, looks like a cult classic waiting to be tapped on DVD and Bluray.
The 5 yr old Jr. made an appearance in Pound. Here's a clip, courtesy of YouTube.