Cool Stuff: Google Maps Zombie Outbreak Simulator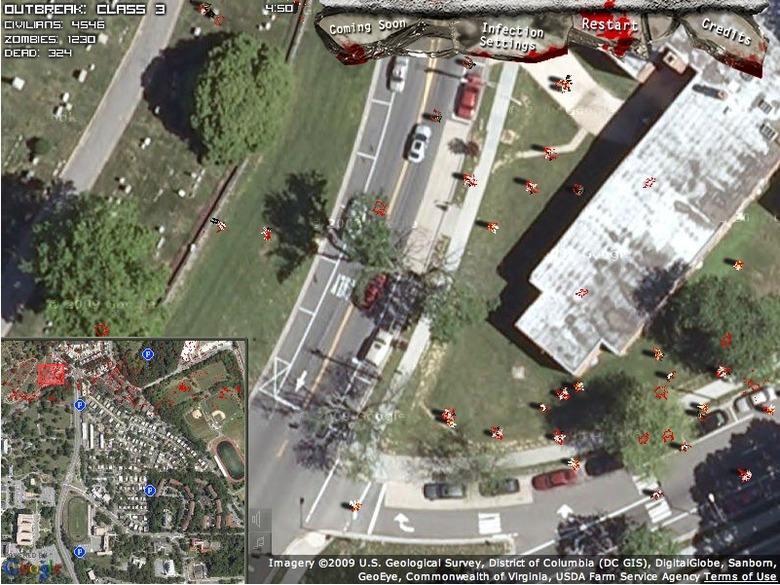 Have you ever wondered how the zombie apocalypse might unfold? Binary Space has created a Zombie Outbreak Simulator which allows you to witness the viral spread of the great zombie outbreak in Google Maps as it sweeps across Washington DC, in an area close to the Catholic University of America, north of the Pentagon. Users can modify various settings in the "sandbox" such as zombie numbers, speed, infection times and so on, and then watch the results unfold. Head on over to Class3Outbreak.com to see it in action.
Cool Stuff is a daily feature of slashfilm.com. Know of any geekarific creations or cool products which should be featured on Cool Stuff? E-Mail us at orfilms@gmail.com.