Page 2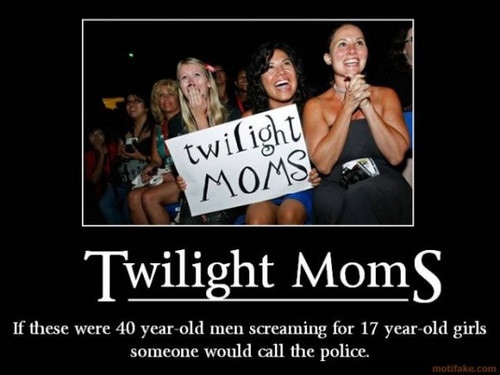 Page 2 is a compilation of stories and news tidbits, which for whatever reason, didn't make the front page of /Film. After the jump we've included 30 different items, fun images, videos, casting tidbits, articles of interest and more. It's like a mystery grab bag of movie web related goodness.
Mini-LOL: This Twilight Moms photo showed up on Reddit. I apologize in advance for the large amount of Twilight-related items in this edition of Page 2.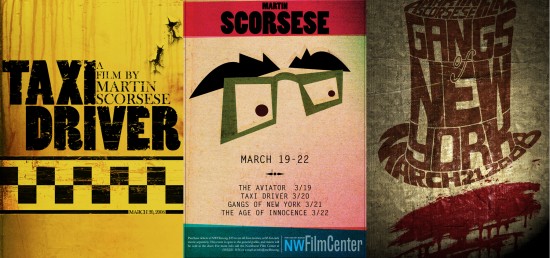 Ivan Vidovic redesigned posters for Martin Scorsese films.Rejects teaches you how to fall off the grid,  based on the lessons from movies.

Mike Peter's Mother Goose and Grimm from Wednesday November 25th takes on edited for television movies. [brew]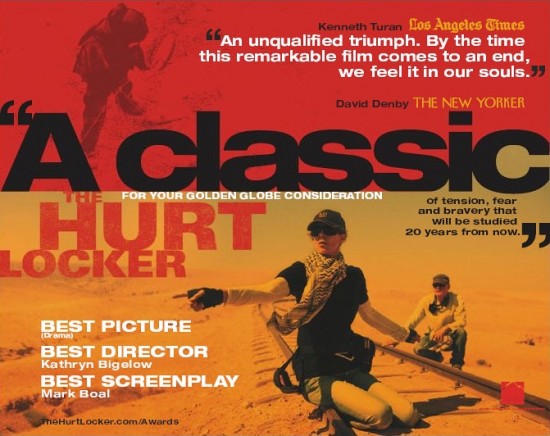 Here is a For Your Consideration ad from Summit Entertainment for Hurt Locker. [awardsdaily]

And here is an ad for Michael Moore's Capitalism: A Love Story for "Best Picture".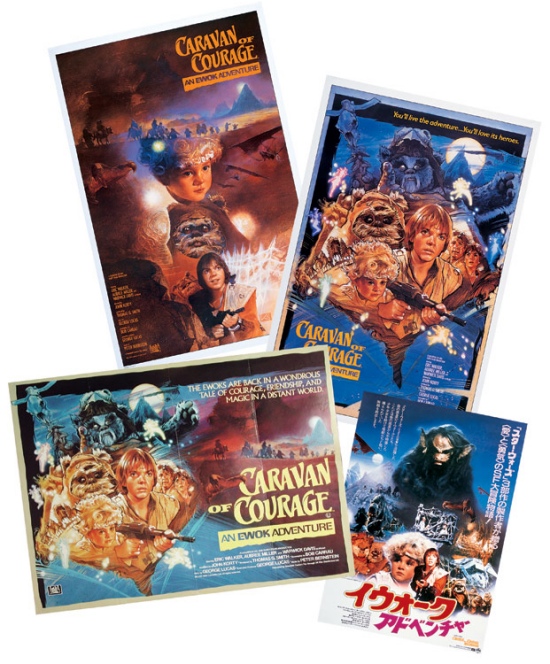 This week marks the 25th anniversary of the first televised Ewok movie Caravan of Courage. [starwars]
StarPulse is reporting a rumor that Summit might be developing a Twilight spin-off television series. Ugh. Lets hope this isnt true.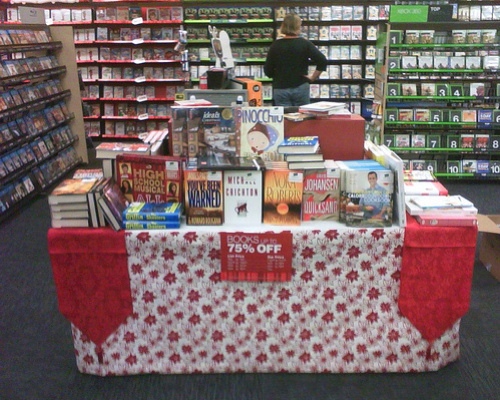 Blockbuster video has been reduced to... selling books?! [giz]
Sony Pictures Home Entertainment will release the Michael Jackson concert film This Is It on DVD and Blu-ray discs on January 26th to tie in with the Grammy Awards. [variety]
Mini-LOL: I found this Twilight-focused ecard on someecards.
io9 takes a look at 40 unseen movie moments from your favorite movies.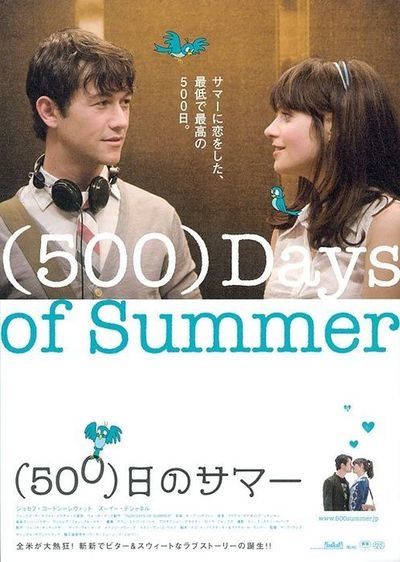 The Japanese poster for (500) Days of Summer even features the animated birds from the musical sequence. [500dos]
Rocky and Bullwinkle turn 50. [perpetualpost]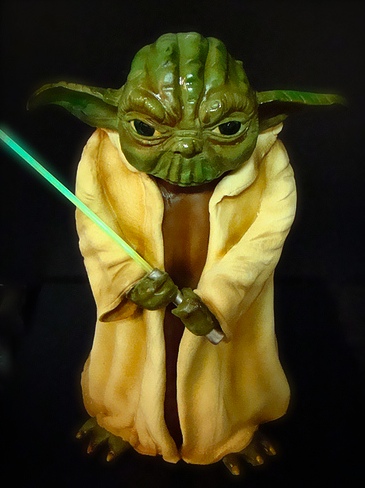 Debbie Does Cakes has created a 16" tall Yoda cake. [force]Yahoo counts down the top 10 movie flops of the decade.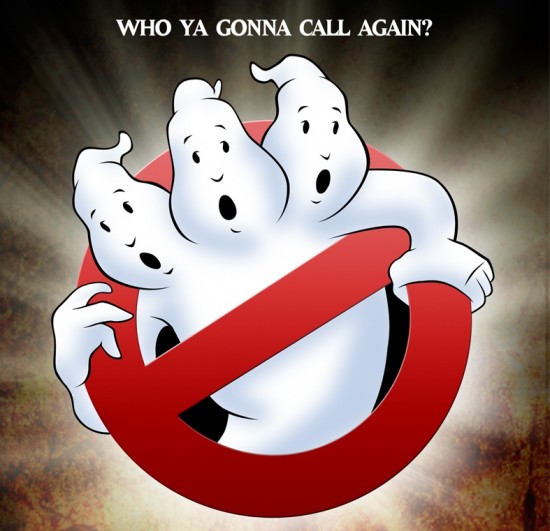 I love the three headed Ghost logo that Alernatecoppa created for this Ghostbusters 3 fan poster.
Toy Story 3 director Lee Unkrich has posted a short video of the Toy story 3 countdown clock located outside Angus MacLane's castle office at Pixar Animation Studios.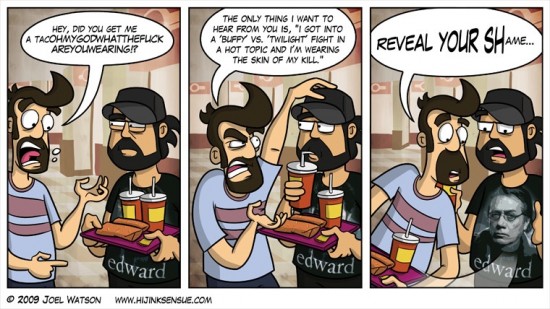 Reveal your Team Edward shirt in this web comic from Hijinks Ensue.
Tom Cruise auditions for Twilight.ScriptShadow has a screenplay review of an early draft of Gary Dauberman's Burst, which will be directed by Neil Marshall in 3D.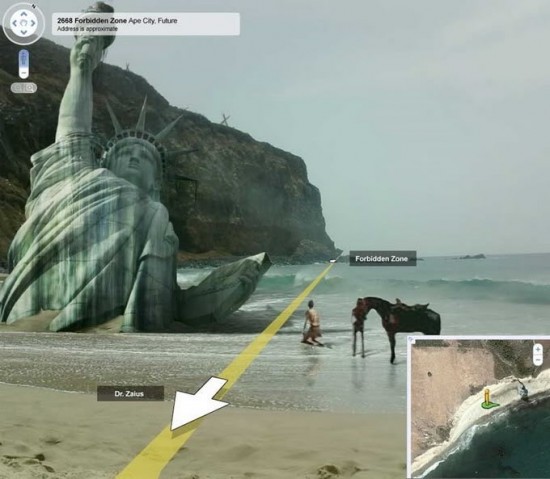 Google Streetview Beachview: Planet of the Apes Edition. [72dotsperinch]
Cinematheque and TrekMovie.com are holding a 2 day long Star Trek Marathon in Santa Monica.
I stumbled upon this redesigned fan poster for Steven Spielberg's Jaws. [damovieman]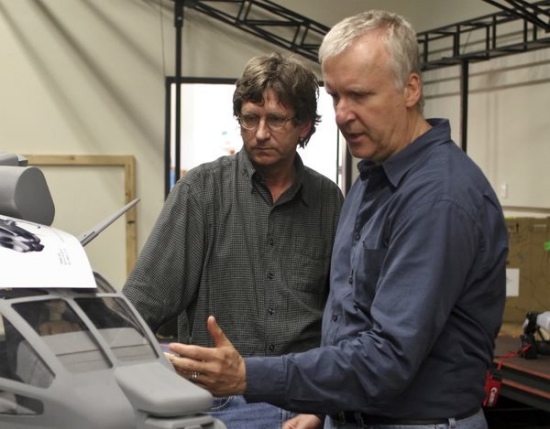 James Cameron shows Rick Carter some of the models for Avatar. [latimes]Denofgeek takes a look at 18 foreign language movies you really, really should see.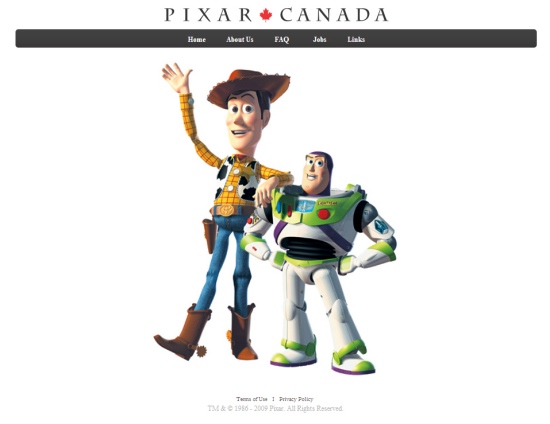 The official website for Pixar Canada is now online. [via: upcomingpixar]
Chad Lindberg, Daniel Franzese, Rodney Eastman, Sarah Butler, Jeff Branson, Saxon Sharbino, Amber Dawn Landrum have all joined Andrew Howard's remake of I Spit on Your Grave. [bloodydisgusting]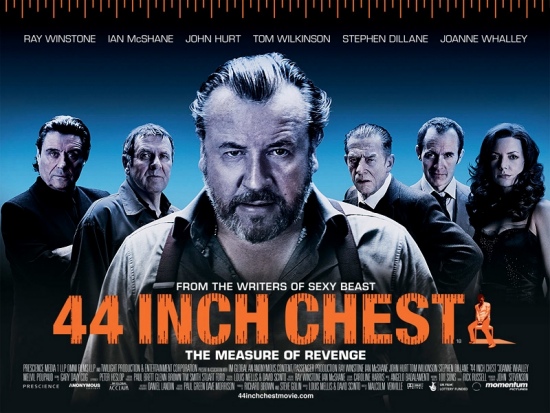 Empire has a new poster for 44 Inch Chest.
Someone created a Twilight/Inglourious Basterds movie trailer mash-up: On the eve of Twilight Saga: New Moons premiere, a group of vampire hunters and vampires have teamed up to make them suffer in this Quentin Tarantino spoof of Inglourious Basterds. See Edward and Bella get what's coming, Tarantino style!