First Photos: Luc Besson's Adele Blanc-Sec

We brought you the poster and first details of Luc Besson's upcoming comics adaptation Les Aventures Extrodinaire d'Adele Blanc-Sec back at the end of October, and now the first official images have been released by Europacorp. Most of them are stills from the film but there's also one behind the scenes shot, and you can see the whole lot after the break.
Here's the synopsis I offered up the last time:
The year is 1912. Adèle Blanc-Sec, an intrepid young reporter, will go to any lengths to achieve her aims, including sailing to Egypt to tackle mummies of all shapes and sizes.
Meanwhile, in Paris, it's panic stations! A 136 million-year old pterodactyl egg on a shelf in the natural history museum has mysteriously hatched, and the bird subjects the city to a reign of terror from the skies. But nothing fazes Adèle Blanc-Sec, whose adventures reveal many more extraordinary surprises...
We'll start with the behind the scenes snap which shows us how wrong those earlier reports of this being a green screen production were.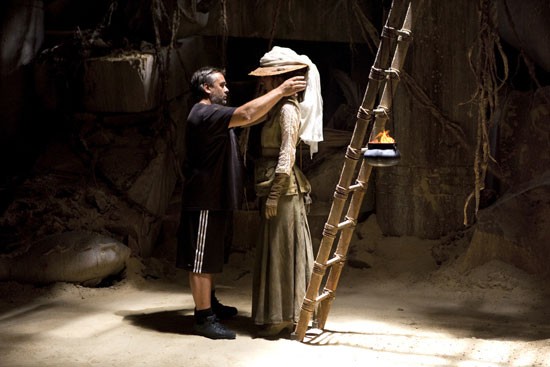 And here are the stills which don't quite show the scale of action adventure the film will contain, focussing more on our heroine as a lady of the Belle Epoque. She's being played by Louise Bourgoin, a some time weather girl.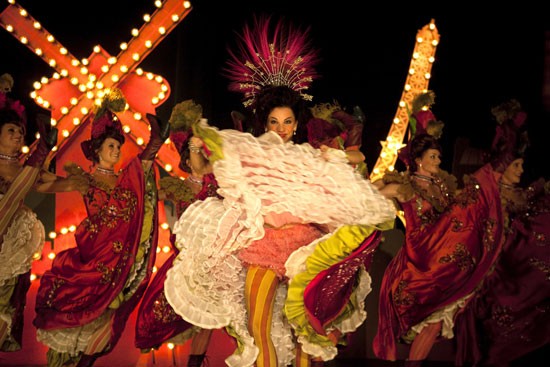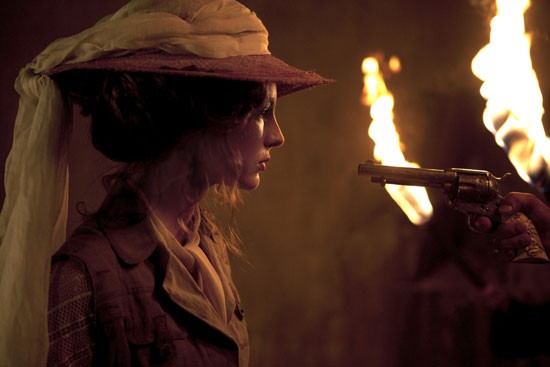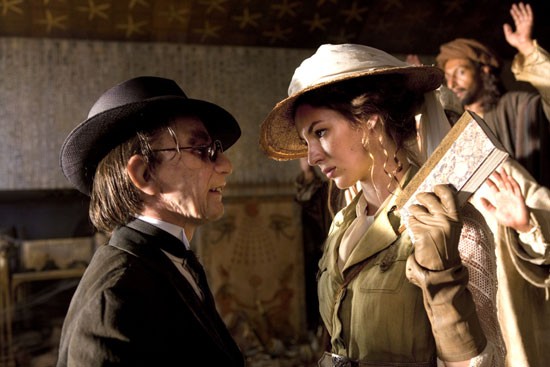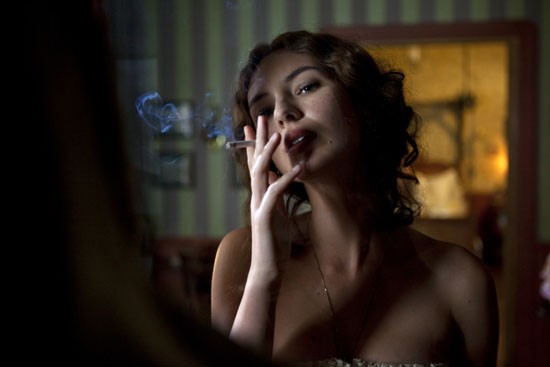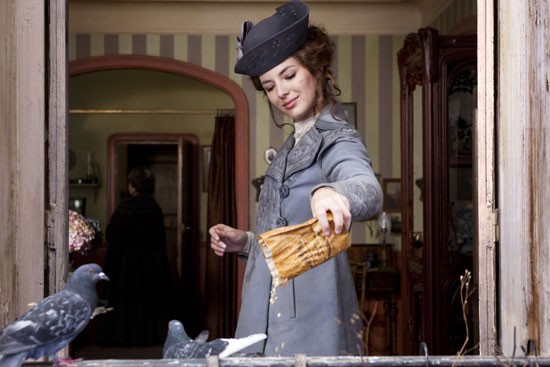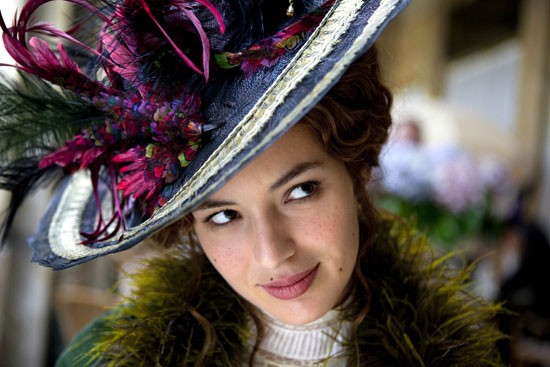 The film has a French release set for April of next year with English speaking distribution either waiting for a deal to be locked or just being kept secret for now . I'm hoping we do all get to see this on the big screen, though, because it's just the stuff that Besson does so well.
I said last time:
This is all derived from the comic books of Jacques Tardi, nine volumes of which have been completed since the mid 70s. In the strips, the stories covered not only Paris before the War but also during and, eventually, afterwards. As Besson is planning a trilogy, perhaps he'll also get to cover the full timeline of the strips too.
From the synopsis, it looks to me like this first film is adapting the comics Adele and the Beast, Mummies on Parade and perhaps also The Mad Scientist.
I think we now know for sure that the first two of those titles have been incorporated.