Interview: Wes Anderson Talks Fantastic Mr. Fox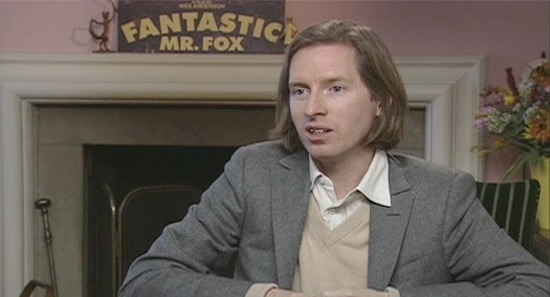 Last month, while I was in London, I had the wonderful opportunity to talk to filmmaker Wes Anderson (Rushmore, Bottle Rocket, Royal Tenenbaums, The Life Aquatic) about his new film, the stop-motion animated adaptation of Fantastic Mr. Fox. Yesterday we posted our interview with Jason Schwartzman. Today I bring you my interview with Wes, in which he discusses how he discovered Roald Dhal's book, the decision to shoot the film using stop-motion animation, the set of ruls he created for this film, and Anderson's take on the 3D movie craze.
This was filmed as a TV interivew at the London Film Festival junket, so it's much shorter than I'm use to, and a much different pace than a normal one on one print interview that has appeared on the site previously. Also of note, the interview was filmed at the Roald Dahl's esstate, The Gipsy House in Great Missenden. Watch the interview embedded after the jump, and check out Fantastic Mr. Fox, which I highly recommend, now in theaters.