Roman Polanski Given Bail In Switzerland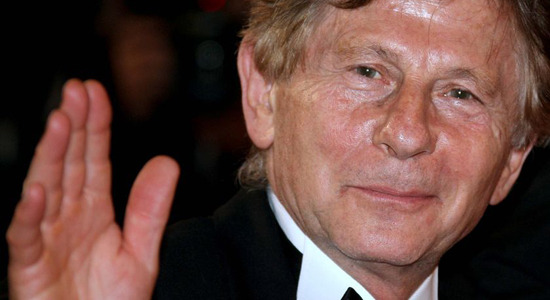 It's only been a couple weeks since we reported on the slow-boiling case of former fugitive director Roman Polanski, but there's a bit of significant news today. After he has stewed in jail for almost two months (doesn't seem like much, after having decades of freedom) Swiss courts have finally granted bail to Polanski. $4.5m is what will see him transferred from jail to house arrest in his Swiss chalet. It's not happening immediately, but that bail move, together with recent statements by Polanski's US lawyers, suggests that maybe he's ready to face the court and get this over with. 
The AP report says Swiss courts have ten days, during which Polanski will remain in jail, to appeal the bail grant. But Swiss officials don't seem interested in refusing the grant at this point, even though he's still considered a high flight risk. Spokesmen for the Ministry say they decision about whether or not to appeal will be made quickly. Guess $4.5m seems like enough money to keep him in one place.
But the weird thing was earlier this week, when Polanski's legal team in LA overrode all statements by his French lawyer, who they say wasn't authorized to speak about the case. The French attorney, Herve Temime, had said that Polanski would not voluntarily return to the States to face his case. But a Reuters report says " Los Angeles attorneys Douglas Dalton, Bart Dalton and Chad Hummel said in a statement that Temime's comments were not authorized by Polanski." Their statement asserts that the French legal team "[does] not represent him in the case and do not speak for him about it."
What does that mean? The implication seems to be that Polanski's team is more open to the idea of a voluntary return than had previously seemed possible. But for now, assuming that the Swiss justice ministry doesn't overturn the grant of bail, he'll have the option to kick back at home while he waits for the extradition process to occur. That seems like a bad idea — a voluntary return is going to engender a more positive reception — but at least this suggests some more realistic approach to the case on the part of him and his lawyers.