Johnny Hallyday Says Tarantino Is Writing A Script For Him, Has Had A Meeting With The Coens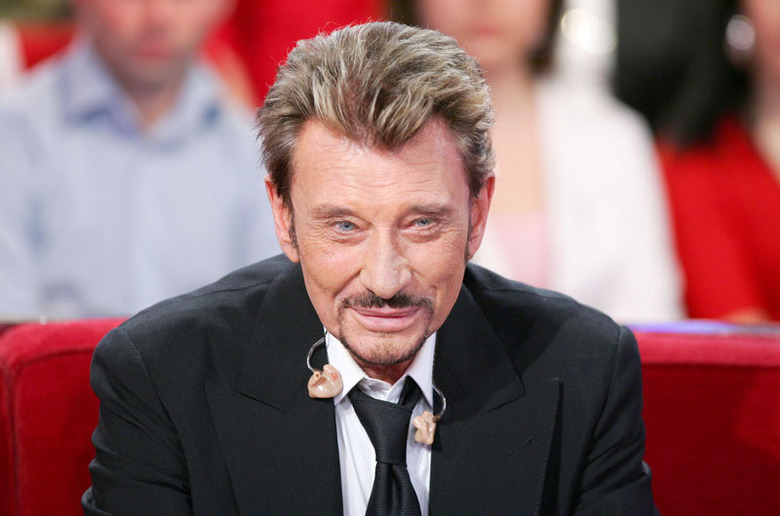 There is a story in the new print edition of Paris Match in which "The French Elvis", Johnny Hallyday seeks to dispel recent rumours about his ill health and ease the French public's concerns over one of their living national treasures. As well as promising we've far from seen the last of him yet, Hallyday goes on to tease some potential big screen appearances for the future.
Hallyday, if you don't know, is a real pop culture icon in the French speaking world. He's been dragging out the same farewell tour for over two years now, seemingly refusing to let the spotlight dim. He's also appeared in a number of films both rather good (The Man on the Train), bad (Detective) and ugly (The Pink Panther 2).
The most exciting piece of Hallyday's new interview is his claim that Quentin Tarantino is currently writing a script with a role set aside just for him. We all know how that worked out for Warren Beatty with Kill Bill, of course, and there's a whole host of actors that I wouldn't be in any hurry to discuss Inglourious Basterds with. But will Hallyday get what he is promised? And what will that actually be, anyway?
Other filmmakers that Hallyday professes to have recently interacted with include the Coen Bros. He seems to be playing this one quite loose, not even specifically claiming that there's a collaboration in the works, perhaps just enjoying the name dropping.
That Hallyday is beating around the bush regarding the Coens but prepared to just flat out report that Tarantino is writing him a role perhaps adds a lot of credibility to the claim. I wonder, sometimes, how many projects Tarantino has in the planning or early writing stages at any given moment, or how many are just rattling around inside his head.