Universal Soldier: Regeneration Movie Trailer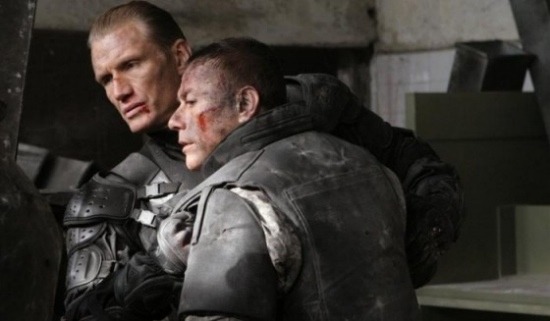 Sony Pictures Home Entertainment has released a trailer for the upcoming Jean-Claude Van Damme / Dolph Lundgren movie Universal Soldier: Regeneration.
With stolen top-secret technology, terrorists have created a next-generation Universal Soldier – an elite fighter genetically altered into a programmable killing machine. With this "UniSol" (Former UFC Heavyweight Champion Andrei "The Pit Bull" Arlovski) leading the way, they seize the crippled Chernobyl nuclear reactor, threatening to unleash a lethal radioactive cloud. The only one who can stop them is Luc Deveraux (Jean-Claude Van Damme), a UniSol who's been decommissioned for years. Reactivated and retrained, Deveraux must make a full-out assault on the heavily armed fortress. But inside, he'll discover not one but two of these virtually indestructible warriors. Andrew Scott (Dolph Lundgren), Deveraux's vicious UniSol enemy from the original Universal Soldier, has been secretly reanimated and upgraded. Now, these elite fighters are locked, loaded and programmed to kill; and the fate of millions hinges on this high-action showdown.
Directed by John Hyams (NYPD Blue),  filmed for $15 million and going direct-to-dvd. The movie premiered at Fantastic Fest 2009, and was met mostly with positive reviews from the genre crowd. Watch the trailer after the jump, and leave your thoughts in the comments below.
Universal Soldier: Regeneration hits DVD and Blu-ray on February 2nd, 2010.