The Hangover For Best Picture?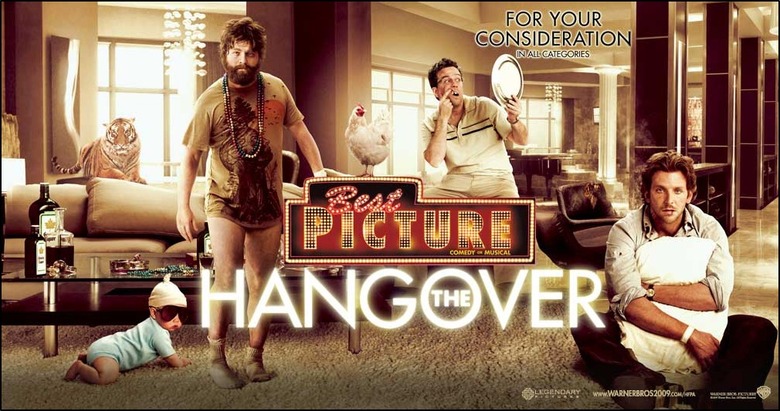 Our friends at FirstShowing noticed something funny while browsing the Hollywood trade newspaper Variety tonight: an advertisement, seemingly aimed at Academy voters, for the Todd Phillips comedy The Hangover, with the text "For Your Consideration: All Categories" followed by larger and more glitzy Vegas-like text that reads "Best Picture".
This is the first year that the Academy will nominate ten movies for best picture, double that of previous years. Does Warner Bros actually believe they could get The Hangover a Best Picture nomination? Not likely...

If you look in the small print under "Best Picture" you will see "Comedy or Musical" which many of you will recognize as a category at the Golden Globes. And yes, The Hangover will probably be nominated for Best Picture: Comedy or Musical at the Globes, and it might even have a chance of winning... but does the comedy have any chance for any Academy Award nominations of any kind?