Youth In Revolt Release Date Moves Up One Week; Film Will Get Sneak Previews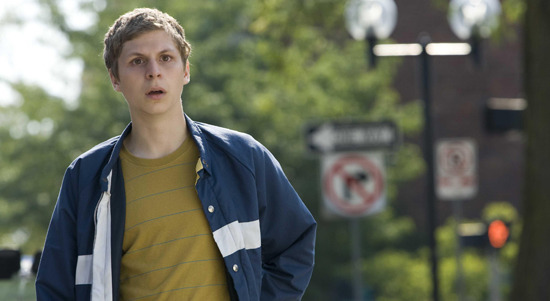 Back in September, just as the film was screening to very positive word at the Toronto Film Festival, The Weinstein Company moved Youth in Revolt back to January 15. That wasn't a huge surprise. Though audiences seem to really like Miguel Arteta's adaptation of C.D. Payne's novel, thanks in part to what some call a career-expanding performance by Michael Cera, TWC already has their awards season movies in Nine and (maybe, but looking less likely now) The Road. Saving Youth in Revolt for 2010 was a predictable move.
Now the film's release date has been bumped up slightly, to January 8, and audiences will be able to buy tickets to sneak previews of it on January 2.
Variety reports on the date change, which it says will be a nationwide opening, and the sneak peek. (The subhead actually says the film opens on January 9, contrasting the Jan. 8 date in the body text, but since the 9th is a Saturday we'll stick with Jan. 8.) On January 2, screens showing Nine will be taken over briefly for screenings of Youth. Reasonable move. At that point Nine will have been open long enough to perform as well as it is going to, and Youth could use the attentive bump to offset the fact that people will have been paying attention to Christmas, New Years', a bunch of other movies and their hangovers in the weeks prior.
Just in case that sneak preview night isn't enough, TWC is also doing a college tour of the film with Michael Cera in tow. With partners Comedy Central, the film will hit five cities starting December 1; we don't yet have a schedule of stops, but will present it when we can. In the meantime, here's the trailer for the film, in case you missed it when we promoted this clip a couple months back.