Shield Writer To Pen Fourth Underworld Film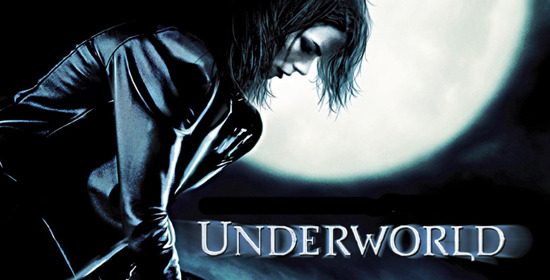 What would it take to get you really excited for the fourth Underworld film? I'm not sure anything would do the trick for me (I wasn't excited for the second and third by any means) but putting a really good writer on the job would help. Seeing that a writer from The Shield would be writing the picture gave me a little boost of interest. Only a little boost, though, because it isn't series creator Shawn Ryan, but John Hlavin, who wrote a couple episodes of the final season.
THR has the goods on Hlavin, who has done some other TV work here and there, most recently writing a couple episodes of the ad agency show Trust Me.
Beyond this hire, we don't know much about the film, and prior statements about it should probably be taken with a grain of salt. While 3D is a fairly reasonable expectation, until there's a script ready I wouldn't hold too tightly to the assumption that Kate Beckinsale will return.
Lakeshore Entertainment honcho Tom Rosenberg said almost two years ago that the fourth film would be meant to carry on with Beckinsale and Scott Speedman's story as left off at the end of Underworld 2. But two years is a long time, and I wouldn't put too much stock in that assertion now. Right now there's no director attached, and no deals for primary cast to return, so until there's an actual script we probably won't hear too much more. Len Wiseman is producing, but that's not news — he's produced all three and we knew for certain that he'd be on this one, too.
All we've got is a quote from Hlavin, who says the film definitely isn't another prequel. "It will satisfy old fans and excite new audiences," he says, "meaning that we don't want to redo the first three movies, so steps are being taken to honor what fans have loved but at the same time introduce fresh elements."