Judd Apatow On Sequels: No Superbad 2, Pineapple Express 2 Maybe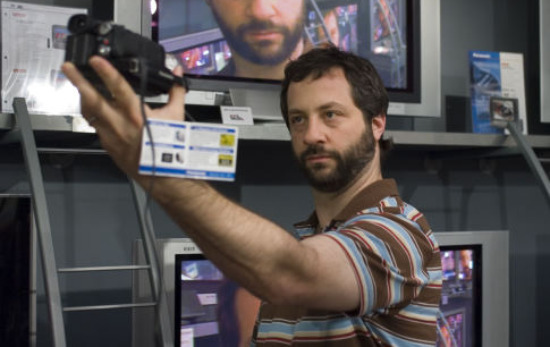 The Apatow-verse still hasn't dealt with sequels as of yet, but it's bound to happen eventually. Yesterday Judd Apatow appeared on the Funny or Die Writer's Room and talked about topics ranging from his first project and living with Adam Sandler, to potential sequels for films he's directed or produced. In regards to the latter, he offered up some info on the potential for Superbad and Pineapple Express sequels.
While I had fun with Superbad, I'd personally much rather see any film in the Pineapple Express universe—if only to see James Franco reprise his role. Superbad's story seemed fairly well contained, whereas Pineapple Express could potentially continue as a series of stoner adventures a la Cheech and Chong.
Apatow also makes quick mention of Get Him to the Greek, the spin-off film from Forgetting Sarah Marshall. The film is the closest thing the Apatow-verse has gotten to a sequel (he calls it a "sideways sequel"). He says "It's sort of like My Favorite Year on heroin".
To a degree, I much prefer the fact that the Apatow films (both directed and produced) have each been somewhat different. I appreciate that they'd rather move on to new and original ideas instead of trying to create an endless franchise. This is a philsophy I wish formerly-great comedians like Eddie Murphy and Steve Martin could follow as well.
Discuss: Were you looking forward to a Superbad or Pineapple Express sequel? Would you like to see a sequel made for any other Apatow film?
[Via The Playlist]