Dustin Hoffman Not Returning For Little Fockers?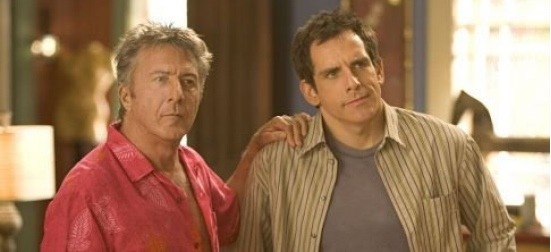 Dustin Hoffman might not return for the third installment in the Meet the Parents franchise. Entertainment Weekly is reporting a rumor that "there has been strife between Hoffman and the studio over the size of the part, the scheduling of the days on set and other difficulties." Hoffman has agreed to appear in the film, titled Little Fockers, as part of a funny cameo near the end of the movie, but it seems like that will no longer happen. Universal declined to comment.
Now for the really bad news... The fact that Bernie Focker won't appear in the next sequel doesn't mean that his wife Roz Focker (played by the ever annoying Barbra Streisand) won't have a part. Streisand still has "a prominent role" in the movie, which is extremely disappointing, because many people say she was one of the worst parts of the sequel.
Little Fockers will introduce Gaylord and Pam Fockers as parents of five-year-old twins named Henry and Ashley. Here is what we've learned from a previously leaked casting breakdown: Henry is kind and a little oversensitive. He has a pet lizard who he loves, and likes to imitate. He likes to sing and dance. He gets along by withdrawing from conflict with other kids, and likes to play solo on the schoolyard. Ashley is a tomboy. She can be a little bit of a bully, but she loves her twin brother. She likes finding out things, especially if it's something a grownup doesn't want her to know."
A few new characters join the party, including the Focker's babysitter Tamyra, rumored to be played by Jessica Alba, Harvey Keitel,  who plays a contractor employed by Stiller's character and Laura Dern. Ben Stiller, Robert DeNiro, Teri Polo, and Owen Wilson return. Filming began last month.