Chevy Chase And Beverly D'Angelo Reunite For Another Vacation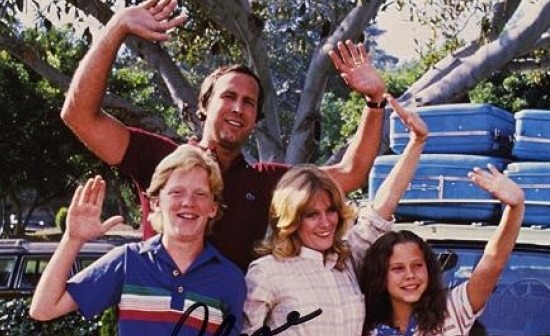 Chevy Chase and Beverly D'Angelo will be reprising their roles as Clark and Ellen Griswold from the National Lampoon's Vacation movies, but not for another big screen sequel (not yet, at least...).
You might recall that last month we told you that New Line/Warner Bros had signed Wedding Crashers and Fred Claus director David Dobkin to produce and possibly direct a new film in the National Lampoon's Vacation series which would follow Rusty Griswold, the son of Clark Griswold, who is now a father in his own right and takes his family on a, you guessed it, road trip vacation. Although New Line/WB hopes to sign Chase and D'Angelo to return as grandparents in the new film, no deals are in place.
So if not the big screen, when, where and why? Details after the jump.
The Griswolds will be reuniting instead for an advertising campaign to be launched during the 2010 Superbowl. The television spot is for HomeAway vacation rentals (a natural fit) and according to US Weekly, will also feature an exact replica of the film's iconic Wagon Queen Family Truckster. We'll post the commercial once it comes online, but I'm sure you'll see it first on February 7th 2010 during the big game.
As for the developing Vacation sequel/reboot... we've heard a screenwriter has yet to be hired for the project. If anyone hears anything, please let us know.