Jackass 3D In 2010?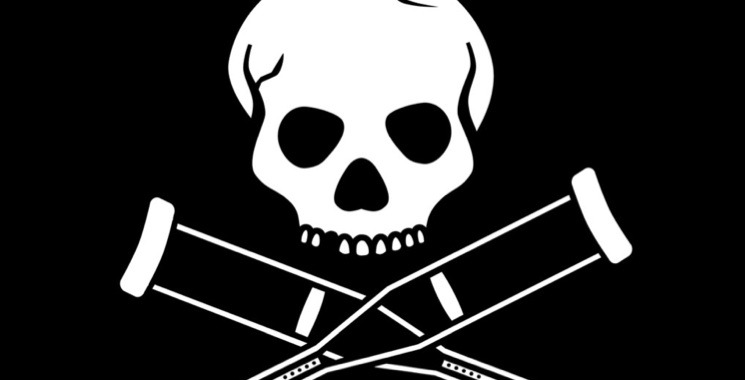 There's a lot I like about Jackass, particularly the first movie, but I wasn't entirely sure that we'd ever need or even be able to stomach another film from the guys. Now I hear that this film will be in 3D, however, my mind is racing with excitement at the prospect.
Part of what made Jackass possible were mobile, lightweight video cameras, so to shoot in 3D would likely require some custom rigs. None of the commerical rigs would be agile or portable enough for the freewheeling, long-range camera work needed to pull off Jackass as we knew it. Of course, there's a possibility that the hand-held camerawork would have to be eschewed this time around. Boo! That'd be a bad move.
William G Boss spotted the listing for Jackass 3D on the Paramount slate for 2010, marking the very first occasion I'd heard of it at all. A quick Google search turned up WhoIs data for a Jackass 3D site belonging to the studio. This thing looks absolutely real.
Sifting through the Jackassworld official site for references to 3D, I found a handful but none of them acknowledging the existence of the film. Instead, they were stories on Jackass-adjacent activity, such as X Games 3D The Movie.
An IMDB page exists for a Jackass 3, scheduled for next year and once again directed by Jeff Tremaine. Though it's possibly all just IMDP piffle, the roster of participants currently listed include all of the usual suspects, from Johnny Knoxville and Chris Pontius to Bam Margera and Steve-O.
The stereo aspect is a perfect match for the material, I think, with it's dependence on real-world urgency and rough readiness. It also provides a strong incentive for viewers to get up off their bongwater stained beanbags and make a trip to the cinema as well as, I would hope, giving Tremaine and Co. plenty of scope for new and original ways to hurt themselves and one another.