Kevin McKidd Talks Call Of Duty And Rome Movies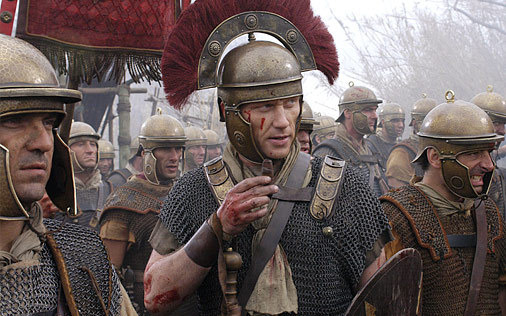 Kevin McKidd deserves to be a bigger star than he is. The Rome and Journeyman star has been on Grey's Anatomy for the past year or so, but even that's not enough to get me watching Grey's again. Call of Duty: Modern Warfare players will know him as the voice of Captain "Soap" MacTavish, and it's that hook into the franchise that makes us pause a bit when he starts talking about a Call of Duty film.  We've known for a while that a CoD movie is coming eventually, but McKidd's recent comments to PopWrap hint that perhaps it may be coming along sooner, rather than later:
'They were looking for a rough, Scottish actor in Hollywood they probably couldn't get Gerard Butler, so they got the No. 2 Gerard Butler, me. I had no idea it would be so huge, and now there are talks of a feature film,' he revealed to PopWrap. Then came the kicker, when asked if he would be bringing Soap to life in the movie, he said, 'if the script is good, and Gerard isn't available [laughs], then absolutely.'
In that same story, McKidd also mentions that a script for the Rome film has been floating around, and that it's "supposedly very good". He confirms that if it does happen, he'll definitely be reprising his role as Lucius Vorenus. I'm not sure how such a film will work on its own when a lot happens in the series' two seasons, but I have faith creator Bruno Heller can work something out.