Sex Swap Sci-Fi Story Cycler Coming To Cinemas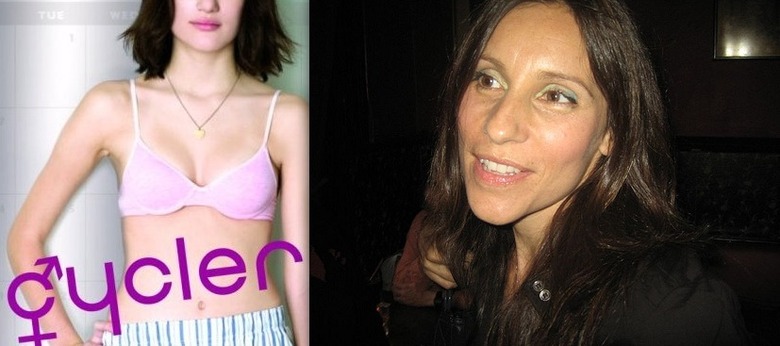 Angryfilms have an obvious taste for projects with real clear hooks and bold high concepts and their latest acquisition is no different. Seemingly blending PMS metaphor with a little bit of Mr. Jekyll and Dr. Hyde, the Cycler novels introduce us to Jill, a typically fairly normal teenage girl, and Jack, the boy she metamorphoses into for four days of the month. It's a full transformation, too, with every bit of her body altered – there's a new challenge for Rick Baker, if he wants it.
According to the plot synopses I have found scattered across the web, Jill's family keep Jack to the house and none of Jill's friends are allowed inside knowledge of her odd condition. This becomes an explosive situation when Jack, being a teenage boy after all, decides he can't follow these rules and full of resent for Jill, gets free and makes a break for her social circle with mischief in mind.
The novels are written by Lauren McLaughlin, a former Lionsgate exec and sometime member of the Manahattan based writers group Altered Fluid. She has already adapted the first into a screenplay and McLaughlin has already reported that this will be the basis of the film. The Hollywood Reporter tells us that Angryfilms' producers Don Murphy and Susan Montford are now in the process of recruiting a director and hunting down finance.
McLaughlin has said that she felt very strongly about using different actors for Jack and Jill but having solicited opinion from her blog's readers, appears to be also considering the casting of one actor for both roles. But who could pull that off?
McLaughlin contributed a Cycler playlist to YA Reads, featuring a good few Radiohead and Thom Yorke songs alongside Horse With No Name by America, Sara Smile by Hall & Oates, The Golden Age by Beck and, perhaps most blatantly, My Body is a Cage by The Arcade Fire. That should give you some idea of how she thinks the story "feels".
There are currently just two books in the Cycler series, the sequel being named Re-Cycler, though more are promised. Three-Cycler, anyone?