TV Tidbits: Aaron Sorkin Returns To Form, Gretchen Mol Joins Scorsese's Boardwalk Empire, Jason Lee To Star In TNT's Delta Blues, Emmys Come Early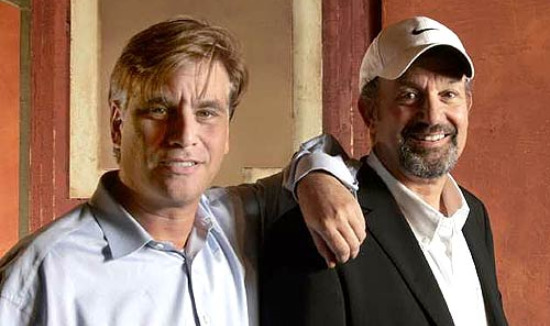 In TV news tonight: It looks like Aaron Sorkin is finally heading back to television after the failure of Studio 60, and you wouldn't believe what he's got planned according to TV Guide:
I'm going to be starting on a new TV series. It's going to be what turns out to be the third in the trilogy of TV shows that take place behind the scenes of a TV show, but this will be a different kind of TV show. That's all I can let out of the bag right now.
I'm actually not opposed to Sorkin revisiting a genre he knows so well. Let's not forget that The West Wing, perhaps his best show, was also a behind the scenes look at the White House. Sorkin also said he hopes to reunite with some of his former series actors, and will definitely be working with longtime collaborator/director Thomas Schlamme.
The twelve episode series features a pilot direct by Scorsese, and will debut next Fall.
In another TV casting note, it looks like Jason Lee has found a new leading role in TNT's upcoming series Delta Blues. Lee will play "Dwight Hendricks, a Memphis police officer who lives with his mother and moonlights as an Elvis impersonator." George Clooney is producing the series, and it will feature a pilot directed by The Wire and The Shield vet Clarke Johnson.
Finally, we've learned that NBC is moving the Emmys forward this year to Sunday August 29 instead of its usual mid-September airing. Apparently, they don't want to interfere with their September Sunday football programming.