Jason Lee Picks Up His First Directing Gig, While New Moon's Chris Weitz Might Stop Directing Altogether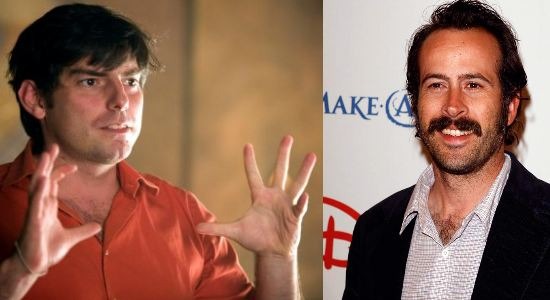 Chris Weitz's sure-to-be-a-blockbuster New Moon is about to hit theaters, but according to a recent conversation he had with MovieMaker (via In Contention), he might soon be ready to hang up his spurs. Meanwhile, we also learned that actor Jason Lee is finally stepping behind the camera to direct his first feature-length film. Hit the jump to find out more details on both.
The news about Weitz might seem odd. After all, the man has previously commanded budgets in the hundreds of millions of dollars, and his star is about to burn a little bit brighter in the wake of the new Twilight film. According to MovieMaker, Weitz spoke of his next film, The Gardener, as potentially being his last:
It's a script by Eric Essen called The Gardener...It's sort of an homage to The Bicycle Thief. The intention is that we will shoot half in Spanish, half in English, in Los Angeles. On the one hand it's a very small, intimate story, but its implications are very grand...I'm always looking for my last film, where I can put the brush down, and this is the one. It's a beautiful story... I feel that I have now spent a decade of my life in training to know how to make films—how to accomplish every aspect of it—and I feel that if I were to do this one film, I'd feel okay just sitting back and reading. I'd really like to read some books.
Why might Weitz be thinking leaving the industry? It's likely that his experience on The Golden Compass factors into his current attitude. Studio meddling combined with a relatively disastrous performance at the box office undoubtedly did a lot to ruin his spirits. "I wanted that to be my masterpiece," Weitz said. "Unfortunately, the edit was taken from me and whatever chance I had at that was also taken from me, which is kind of sad." Is Weitz serious? Many Hollywood directors have flirted with leaving the profession, but I'm betting that despite  The Golden Compass and the stressful, accelerated timeline for putting New Moon together, Weitz still has more than one more movie in store for us; it just might take him a few more years before he gets to it.
While one director might be stepping down, another one may be just getting started. According to THR, Jason Lee's directorial debut will be the indie film Get Back, "the story of two music-obsessed friends who time travel back to 1966 London, where one gets caught in a love triangle with John Lennon and Yoko Ono." I have no idea what the result will be when you combine time travel, buddy comedy, a love triangle, the music of the Beatles, and Jason Lee's directorial sensibilities, but I have a feeling it will be interesting at the very least.