Full Voice Cast Announced For Zack Snyder's Guardians Of Ga'Hoole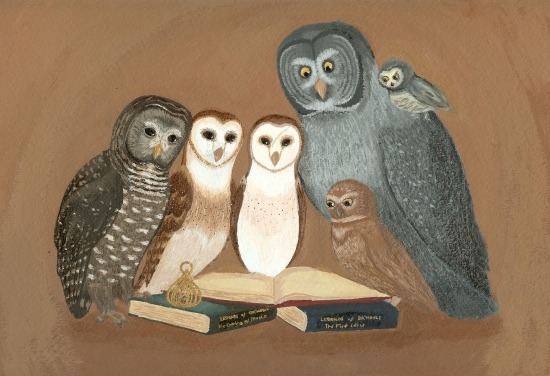 We've been hearing rumors for the last year, but Warner Bros./Village Roadshow Pictures have finally begun to confirm some of the voice cast of Zack Snyder's animated adaptation of the popular children's book series Guardians of Ga'Hoole.
Sam Neill, Geoffrey Rush, Hugo Weaving and David Wenham will lead the voice cast of Animal Logic's 3D animated feature, which will also feature the voices of  Emily Barclay, Abbie Cornish, Emilie de Ravin, Ryan Kwanten, Jay Laga'aia, Miriam Margolyes, Helen Mirren and Jim Sturgess. Hugh Jackman had been rumored to be part of the production but appears to be MIA.
The animated film is an adaptation of the 14 book bestselling kids series by author Kathryn Lasky and illustrator Richard Cowdry (the film is based on the first three books in the series). The producers have described the tone as more "Harry Potter" "than Happy Feet." The story follows a young barn owl named Soren, who is kidnapped by owls of St. Aggie's,where owlets are brainwashed into becoming soldiers. He and his new friends escape to the island of Ga'Hoole, to assist its noble, wise owls who fight the army being created by the wicked rulers of St. Aggie's.
Guardians of Ga'Hoole is scheduled to hit theaters on September 24th 2010.
source: HeatVision
Art Via: Soared