Avatar: French Poster, 3 Hour Running Time Confirmed, Soundtrack Track Listing Reveals Entire Plot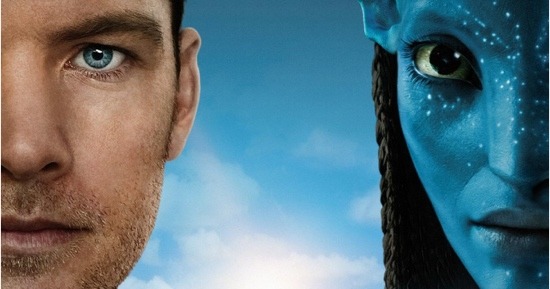 Update: Fox has contacted us and assures us that the film's running time is "looking much closer to 2 1/2 hours".
Back in 1999, when I was still looking forward to Star Wars Episode I – The Phantom Menace, I attempted to avoid any and all spoilers. I wanted to go into the movie not knowing what happened, partly because I figured that we all know what eventually happens, and I'd at least like to be surprised with some of these new characters. While doing the rounds at the local mall, The Natick Mall (which has since become yuppified and renamed "The Natick Collection"), I was checking out some extremely overpriced movies at Sam Goody when a friend approached me with the soundtrack to The Phantom Menace. He handed it over to me and said, "check out track Track 16!" And before thinking, I looked, to see the words "Qui-Gon's Funeral". I'll always remember that moment, because that was the moment that the Phantom Menace Soundtrack spoiled the entire film for me.
And since then, I'm always weary of looking at the track listings for upcoming film scores. Some composers give the songs vague titles that reflect the mood or are a poetic reflection of a storypoint, but others title the songs using obvious descriptions of the exact storypoints that assist. Playlist has the track listing for James Cameron's Avatar, which – yes, believe it or not, actually reveals more of the film's storyline than the recent spoiler-filled trailers/featurettes. For those of you interested in that sort of thing, you can check out the track listing after the jump, along with the French poster for the film (teased above).
And speaking of the film's score, The Reelz Channel did an interview with composer James Horner (which seems to have disappeared from the website?), where Horner talks about his work on the film. During the interview Horner confirmed that the movie's running time is very close to three hours in length.
Here is the French Avatar Poster: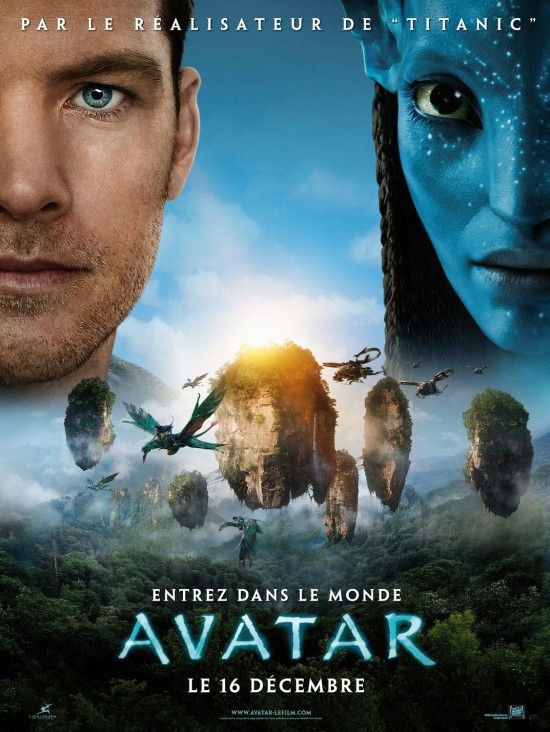 Here's the track listing:
1. "You Don't Dream in Cryo..."
2. Jake Enters His Avatar World
3. Pure Spirits of the Forest
4. The Bioluminescence of the Night
5. Becoming One of "The People"
Becoming One With Neytiri
6. Climbing Up – "Iknimaya – The Path to Heaven"
7. Jake's First Flight
8. Scorched Earth
9. Quaritch
10. The Destruction of "Hometree"
11. Shutting Down Grace's Lab
12. Gathering All the Na'vi Clans for Battle
13. War
14. I See You (Theme from "Avatar")