Casting Notes: Jennifer Hudson Is Winnie Mandela; Winnie The Pooh Voice Cast; Eric Dane In Burlesque; Stephen Root Gets Two Gigs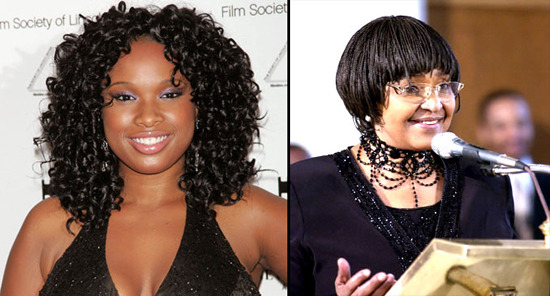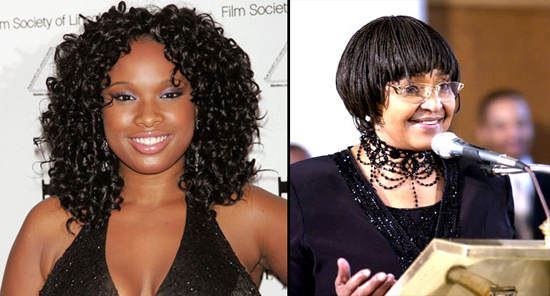 Jennifer Hudson made a splash on American Idol, then quickly went on to win an Oscar for her debut role in Dreamgirls, but we haven't seen much of her onscreen since. Now she's got a follow-up role to her big breakthrough: in Winnie, she'll play Winnie Mandela, wife to South African president Nelson Mandela.
Directing is South African filmmaker Darrell J. Roodt, who was behind Yesterday and Sarafina! The script is from Roodt, Andre Pieterse and Paul L. Johnson, from the biography Winnie Mandela: A Life, by Anne Marie du Preez. Winnie Mandela fought apartheid alongside her husband, and was jailed for demanding his release, but she faced legitimate legal troubles down the road. Variety also reports that Hudson is expected to sing the theme for the film.
After the break, another Winnie movie, more for the Christina Aguilera film Burlesque, and Stephen Root bolsters two already solid casts.
Production Weekly reports some of the primary voice cast for Disney's upcoming Winnie the Pooh film, which will be based on five A.A. Milne stories. Playing Pooh and Tigger is Disney vet Jim Cummings. Voicing Rabbit will be Tom Kenny, aka Spongebob Squarepants, while Owl will be brought to life by actor and talk-show host Craig Ferguson.Eric Dane, from Grey's Anatomy, has joined Burlesque, the film in which Aguilera will find success as a neo-burlesque performer, despite the efforts of rival Kristen Bell. Dane is a potential romantic interest and a "charming, highly successful businessman" who tries to buy the club, owned by Cher. [THR]
Finally, here's something I missed yesterday: Stephen Root has been added to a pair of great casts. He'll be in the Ed Helms comedy Cedar Rapids, with Helms, Anne Heche and John C. Reilly. He's also in Robert Redford's The Conspirator, which I'm now dying to see based on the cast alone. [THR]