Rob Marshall's Nine Movie Trailer #2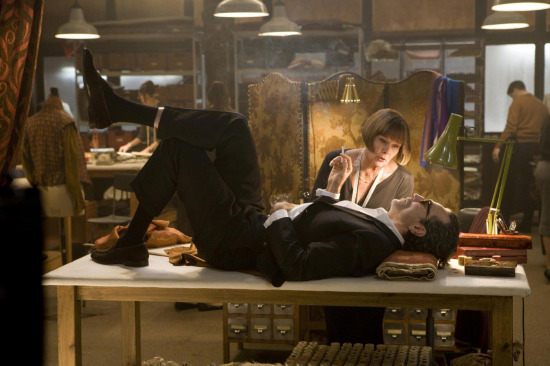 The new trailer for Rob Marshall's Nine is here, and while the visuals certainly don't disappoint, I'm sad to report that it doesn't work quite as well as the lusciously dark first trailer. The big problem this time around is the featured song, "Cinema Italiano", and Kate Hudson's performance. The song just isn't that great, and Hudson's performance leaves much to be desired. Compare this to the first trailer's use of "Be Italian", and it simply doesn't hold up. This new song was apparently written specifically for Hudson's character, and wasn't a part of the original stage production.
And yet, despite the weaker song, the sheer power of the visuals is still getting me amped up for this film.
Here's a synopsis from our previous coverage:
The musical tells the story of world famous film director Guido Contini (Daniel Day-Lewis) as he prepares his latest picture and balances the numerous women in his life including his wife (Marion Cotillard), a producer, a mistress (Penelope Cruz), a film star muse (Nicole Kidman), an American fashion journalist (Kate Hudson), the whore from his youth (Fergie), his confidant and costume designer (Judi Dench), and his deceased mother (Sophia Loren).
View the trailer below, or in HD at Yahoo.
Nine hits theaters on December 25, 2009.Discuss: Do you prefer this trailer to the original? Are you excited to see this film, even if you aren't a fan of musicals (like me)?