Golden Globes Expands Animated Features To Five Nominations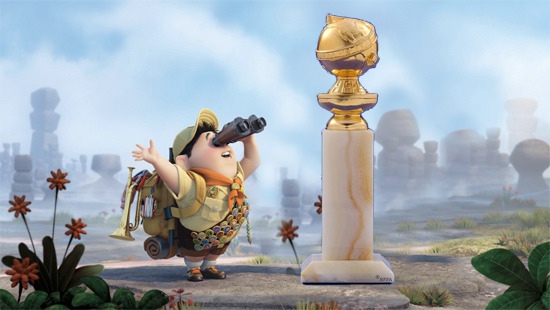 The Hollywood Foreign Press Association have announced that they will expand this year's number of Golden Globe nominations for Best Animated Feature from three to five. The amended rule now reads:
Eligible films must be feature-length (70 minutes or longer) with no more than 25% live action. If less than eight animated films qualify, the award will not be given, in which case the films would be eligible for Best Picture. If less than twelve animated films qualify, the category will be limited to three nominations per year.
This comes on the heels of the Academy of Motion Pictures' announcement that twenty films were submitted for Best Animated Feature Oscar, which would result in five nominees instead of the usual three.
Here is a list of animated features submitted to the Academy, which would probably still apply for the Golden Globes:
Alvin and the Chipmunks: The Squeakquel
Astro Boy
Battle for Terra
Cloudy with a Chance of Meatballs
Coraline
Disney's A Christmas Carol
The Dolphin – Story of a Dreamer
Fantastic Mr. Fox
Ice Age: Dawn of the Dinosaurs
Mary and Max
The Missing Lynx
Monsters vs. Aliens
9
Planet 51
Ponyo
The Princess and the Frog
The Secret of Kells
Tinker Bell and the Lost Treasure
A Town Called Panic
Up
Nominations for the 67th Annual Golden Globe Awards will be announced at 5:00am pacific time on Tuesday morning, December 15th 2009. The 67th Annual Golden Globe Awards will be hosted by Ricky Gervais, and broadcast live coast to coast Sunday, January 17th 2010 on NBC (5 to 8 pm PT, 8 to 11 pm ET) from The Beverly Hilton.