The Last Song Movie Trailer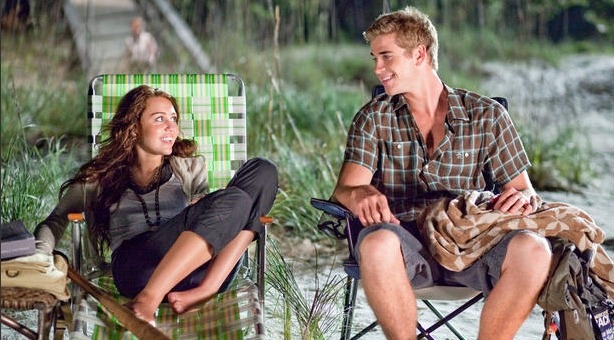 Walt Disney Pictures has released the trailer for The Last Song, an adaptation of Nicholas Sparks' forthcoming novel, starring Miley Cyrus, Liam Hemsworth, Greg Kinnear and Kelly Preston.
THE LAST SONG is set in a small Southern beach town where an estranged father (GREG KINNEAR) gets a chance to spend the summer with his reluctant teenaged daughter (MILEY CYRUS), who'd rather be home in New York. He tries to reconnect with her through the only thing they have in common—music—in a story of family, friendship, secrets and salvation, along with first loves and second chances.
The only reason I'm posting this trailer is that almost every girl I know seems to love (not just like, but love) the past adaptations of Sparks' novels, like A Walk to Remember and The Notebook. The notes in this story ring too loud and obvious for me, as I'm sure it will for you. I guess every Sparks adaptation can't be a home run, or else we'd never have Nights in Rodanthe. Watch the trailer after the jump.
The Last Song hits theaters on April 2nd 2010.