Linklater's Liars (A-E) Is Dead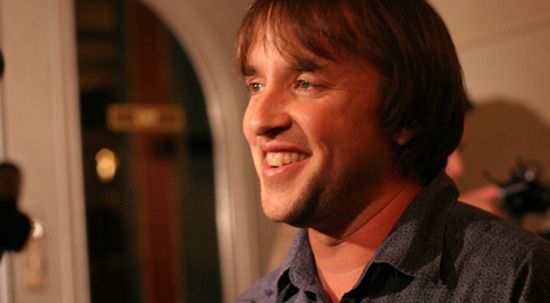 Richard Linklater can barely catch a break this year. His film Me & Orson Welles finally found marginal distribution, and hasn't been nabbing particularly good reviews. That's What I'm Talking About, his 'spiritual sequel' to Dazed & Confused, couldn't get off the ground earlier this year. And now Liars (A-E), the film he recently set up at Miramax, is dead, too. Linklater even says that School of Rock 2 isn't going anywhere. Man, someone give this guy a break!Movieline reports on the demise of Liars (A-E), which turned into a casualty of the downsizing at Miramax. Announced in July, the film quickly attached Rebecca Hall and Kat Dennings to a story that would have seen the two on a road trip to retrieve stuff from Hall's ex-boyfriends, with Obama's inaguration in the background. The picture seemed ready to go at Miramax, with the mighty Scott Rudin producing. Now it isn't going anywhere.
"It's no longer happening, unfortunately," Linklater says. "It didn't really work out. It's tough." He also confirms that there's no real movement on School of Rock 2, which keeps coming up when people talk to him and/or writer Mike White. Linklater says "Mike White was writing on it a long time ago, but it's become dormant." He hasn't been very positive about that movie in general, so this isn't really a surprise, but given other developments in '09, possibly still a drag.
Collider, meanwhile, talked to Linklater about That's What I'm Talking About. The good news here is that he plans to revive that one down the line. With things going the way they have been, perhaps sooner rather than later? Linklater clarifies what the movie is to him:
I carefully called it a spiritual sequel to Dazed cause it's not the same characters.  If Dazed was my High School, this is my college.  It's about a weekend in college in that time period.  It's funny...I think it's the funniest thing I ever wrote.
The problem with getting the movie made was a lack of distribution interest, which seems ridiculous given the status Dazed & Confused eventually achieved. But he didn't have names attached (just like with Dazed) so says that when he tries to make the film again, he'll get names hooked to the project, then raise funding. Looks like Kat Dennings has a spot open in her schedule now, just saying.